The birthday girl had a nonstop party today.
She bounced...
She rode...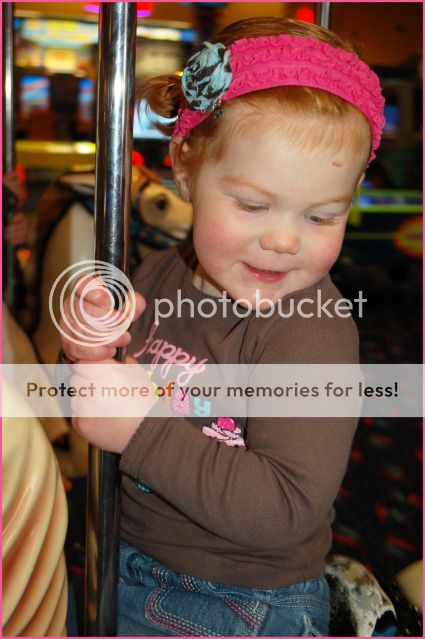 She climbed...
She loved...
She cruised...
She played...
She opened (and played some more)...
She sang, laughed and feasted...
She bathed, jammied up, and I snuggled her and sang to her for an extra long time.
She laid there and stared at me...and smiled between songs.
Because today I realized that I want her to stay 2 forever.
Whenever I asked her, "How old are you?" and she kept saying, "Good!",
I knew she thought I was saying, "How are you?", and I thought it was the sweetest thing ever.
By the end of the day she finally answered "TWO".
I think we partied sufficiently.
Two is "good".