Today was our annual neighborhood egg hunt,
where we walk the surrounding streets and stop at each house for one egg.
The kids were pumped early this morning as they saw people out hiding their eggs,
so by noon they were more than ready to begin the hunt.
Some friends joined in on the fun...
And they were off...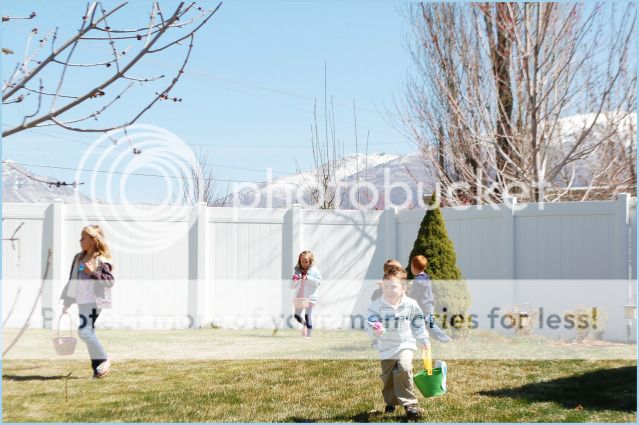 I was so excited that we had 3 walkers this year that could go to each yard and pick up eggs on their own...
But that didn't last long. Stella begged for a ride in the wagon with her cousin Afton...
But no worries...Big Brother James came through at each and every house getting mostly pink eggs for his sister...
Henry, on the other hand, was hunting each yard for the perfect egg and for anything but pink...
It was a sunny Spring day and we were all just happy to be outside to enjoy it on an egg hunt...
Now we'll see if that bunny shows up tonight...