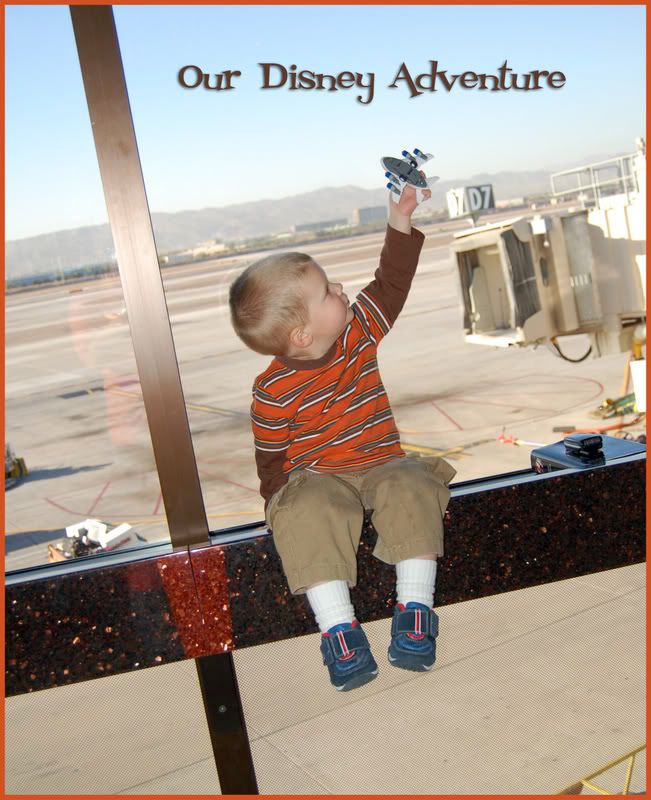 We're home! Disneyworld was so much fun, as always! It was a fast 10 days with the family, but we have lots of great memories to show for it! No pictures will do it justice, but I'll attempt to share a few of our magical moments.
We had to meet Mickey right away, of course! Henry ran for him and yelled out "Mickey"!
The best by far was watching Henry get so excited about all of the characters and all of the whimsical decorations. I had no clue that he knew so many Disney characters' names. As soon as he spotted Buzz he was asking for "Woody".
We were lucky that Henry was tall for his age because he got to ride most of the rides. His favorites were the simple ones....the carousel ("horse" is what he called it), "cars", and dumbo. Any "Bope" (aka: boat) ride was also top on his list. He even let out a loud "argh" quite a few times on Pirates.

One morning we went to a character breakfast, and Henry got to meet a few of them up close. We all got a big laugh out of Minnie attempting to high 5 Henry and Henry handing her a piece of his bacon instead. See, toddlers can share!
A bunch of Henry's favorites keep coming to mind because he really loved the whole thing....what's not to love? He despised riding in his stroller on occasion, but when his legs got tired mommy didn't want to carry him around. But, here are a few of Henry's highlights...
That's all I have to share. I'm sad it's over (and I think Preston actually is too....he just may be converted after having so much fun with his little boy). The weather was perfect (between 60 and 90 the entire time), the family time was priceless, and whose life doesn't call for a nice escape from reality from time to time?