My parents flew into NYC over the weekend for a quick visit to see my sister's new living arrangements for the first time, as well as to spend some time with all of us. Where ever my parents are fun will be had. The majority of the 2 (and a little bit) days were spent walking, eating, playing with Cole & Henry, shopping, and competing in a little game of
Beyond Balderdash
(it's great fun for those who haven't played). Who would've known that a bottle with a suction cup device attached to catch insects was called a pooter? Dad won, of course, with movies named "Train to Tibet" and inventing the word "Cockadoodle-done" for a quickly cooked chicken. Tia laughed so hard her sides were sore the next day (we also walked about 4 miles, so that could have been part of the cause).
The clan (minus Mom, the photographer)...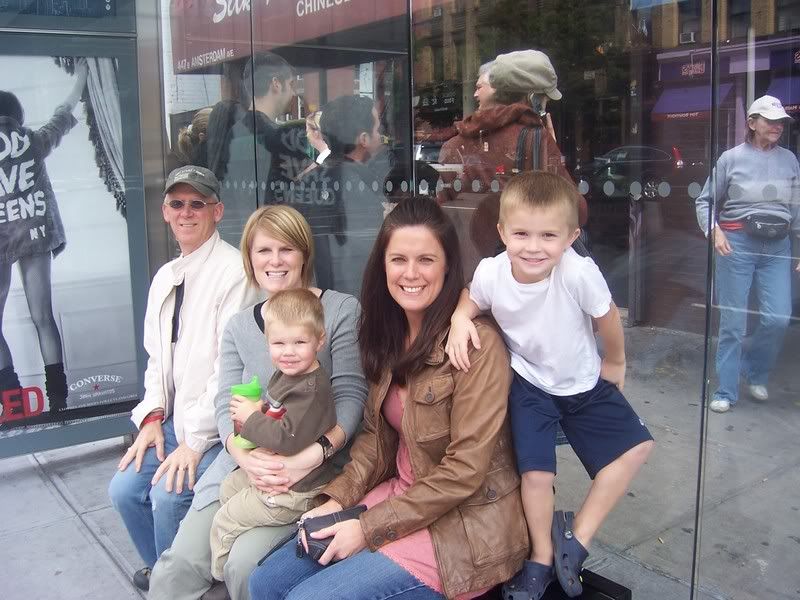 We kept getting really lucky picking restaurants we hadn't been to before, but ended up being amazing! My personal favorite was "Harry's Burritos" (and no, there was no hair found anywhere in them, as a sister so strangely wondered). If you are ever near Upper West Manhattan, give it a try! It's definetly gringo-fied, but the large burritos with various fillings are delightful. The chips and salsa have officially knocked Chili's off the top of my list.
Henry and I enjoying the patio dining at Harry's...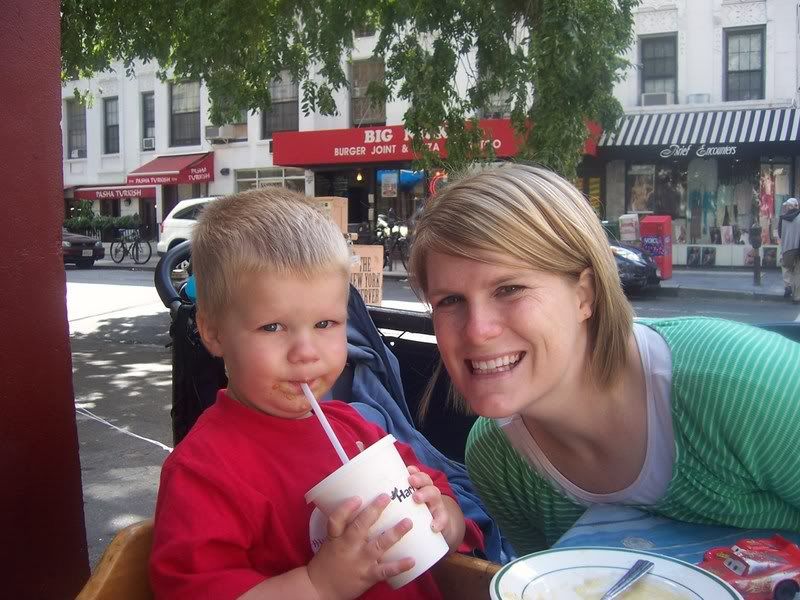 Henry's favorite was just being with "Park-car" (aka:Grandpa) again. I let him walk most of the weekend because he can do it so well, and he demanded Grandpa's hand everytime he crossed the street.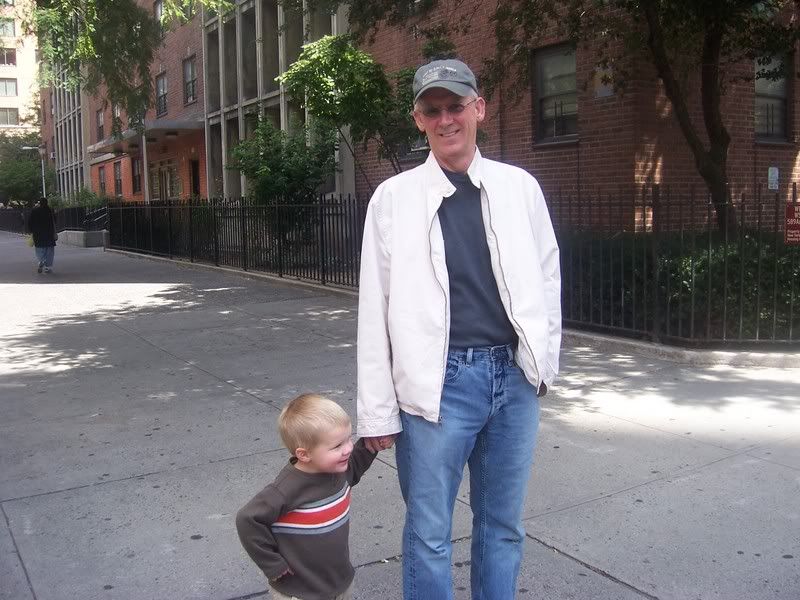 Last night before he went to bed he gave Grandma and Grandpa one last cuddle until he sees them next month!
We love you, Grandma and Grandpa!