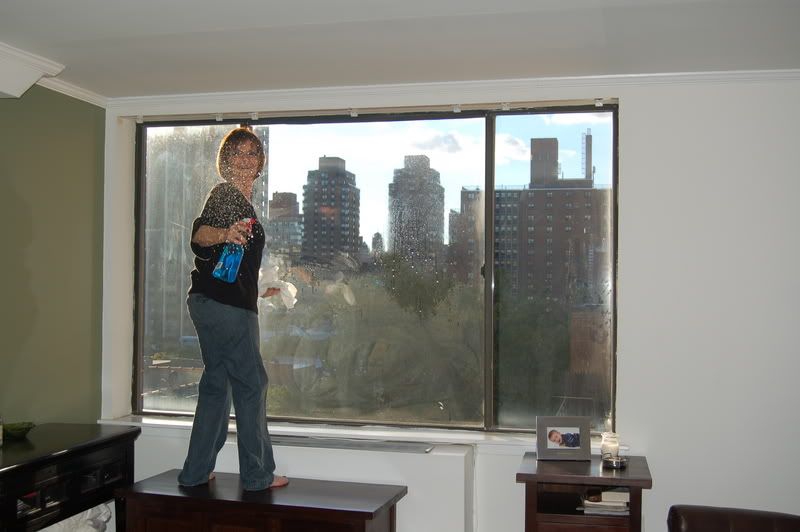 I am obsessed and have been my whole life with keeping everything around me clean and organized! It's my mission to be sure that everything is in order. They'll be no relaxing, no sleeping, no scrapbooking, no hanging out with friends, no grocery shopping, pretty much no leaving the place until my entire house is picked up, clean, and organized. I don't think I've gone to bed a single night of my married life with dirty dishes left in the sink...it just disgusts me! I've been diagnosed by many around me with OCD. I'm sure I've got it somewhat. There's no need to see a doctor about it, I could diagnose myself on this one.
As you can see it didn't come from within, it came from the woman who raised me! No matter if she's at her own house or someone else's she's on a mission to clean and organize too! I'm pretty sure I ate and drank a fair amount of Windex growing up because Mom was always right there spraying it on the counter before I was even done eating. Don't ever leave a drink laying around at her house, old or new it will be dumped down the sink and in the dishwasher in 2 minutes flat.
Thanks and no thanks, Mom! I love my neat and organized life, but I consider myself nuts as well.