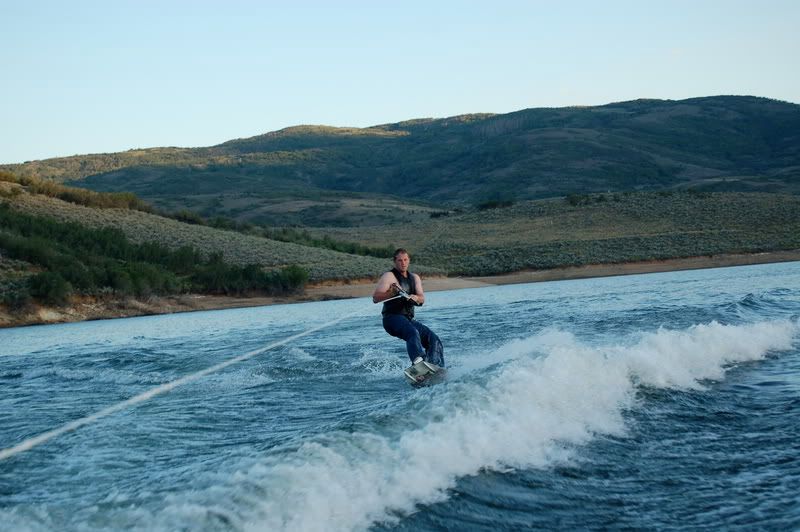 Do any of you remember
this video?
I've always been a country fan, so when my hubby decided that he wanted to go wakeboarding at his work party at Jordanelle, despite his attire, we couldn't help but be reminded of Alan Jackson skiing in his boots, jeans, and hat on the Chattahoochee. I about peed my pants at the sight! The jeans didn't stop him...he got up on his second try and showed us some moves. Henry was delighted by his daddy riding on water. And even added in "dada fall" once Preston finally crashed into the water.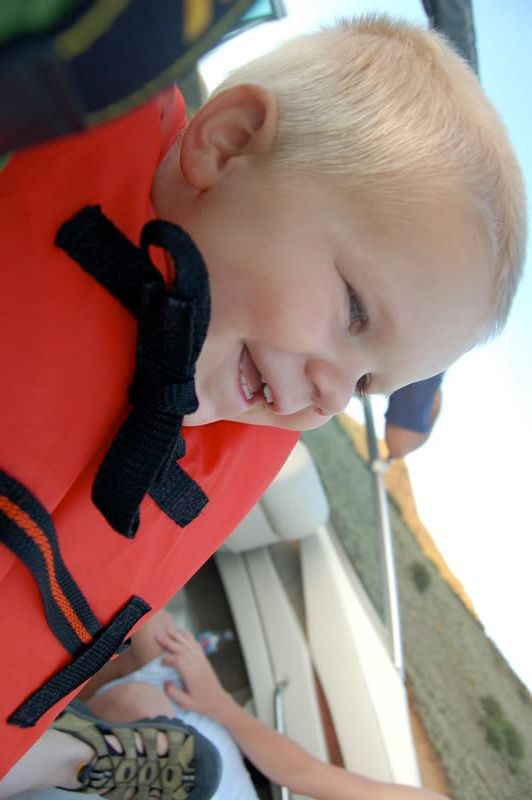 The boat ride was perfect. It was beautiful outside, just before the sunset.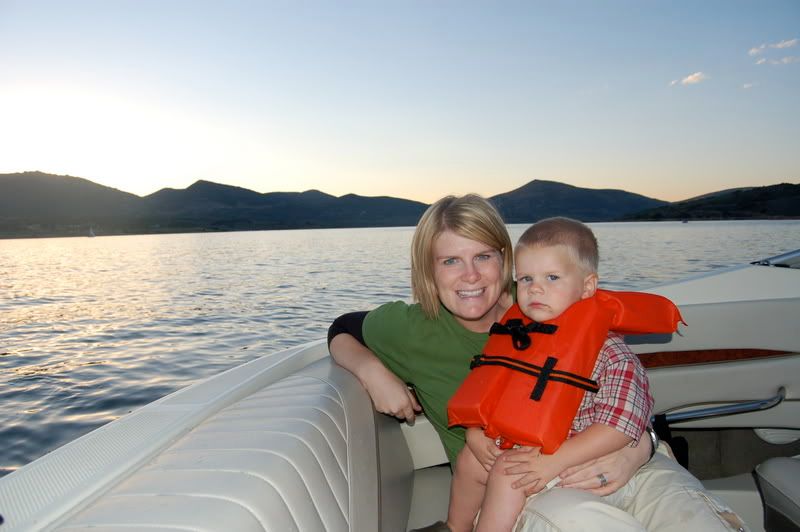 And Henry even got to steer us back to the dock...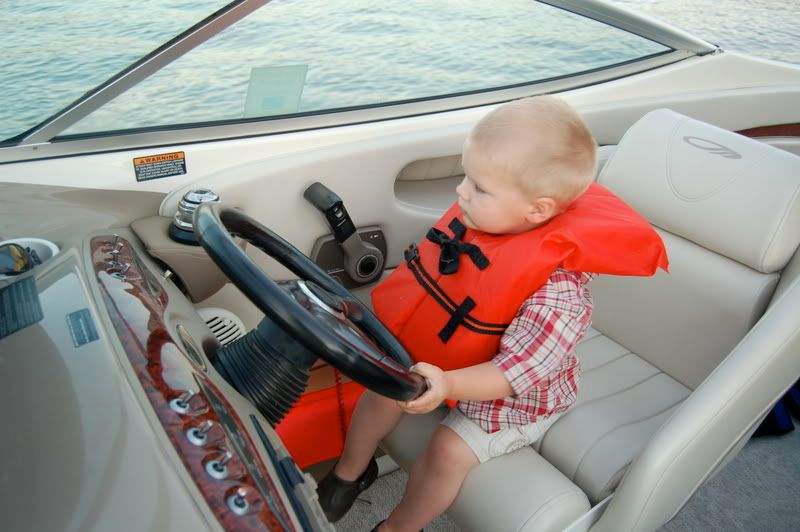 Preston had to ride home quite soggy, but he said it was worth it. At one point he even said he preferred the jeans over the swim trunks because they don't ride up on you. Oh no, we really are white trash now!