The day started out bright and early with a sanitary offense at Einstein's Bagels. Keely was mad that the worker lady didn't put gloves on her hands to grab her bagel, as she was pushing her hair behind her ear and writing down orders with a pen (yuck!). After a complaint we think it may be taken care of for next visit (we Lunds don't mess around when it comes to unacceptable service).
The Say kids had been asking to "climb the mountain" since they arrived, so we drove up Big Cottonwood Canyon for a hike to Donut Falls.
The Say family pre-hike...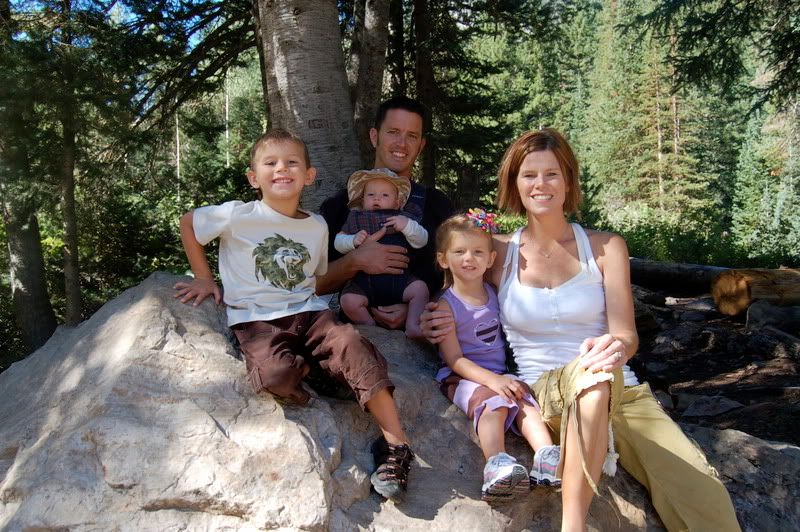 Henry stuck by daddy most of the way up....he loved it! We were worried that he may not want to walk at all, and that he may want to dive for the water, but he did great. We did have a few falls, but nothing that encouraging words couldn't fix.
My cute boys enjoying the scenery...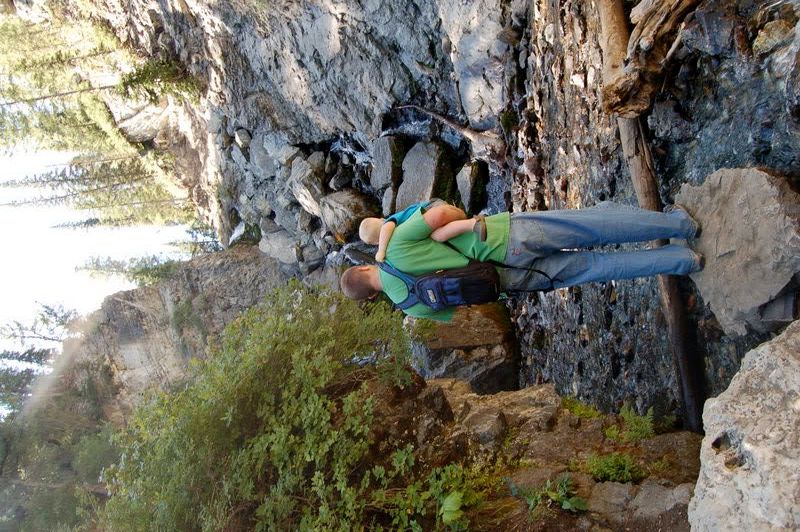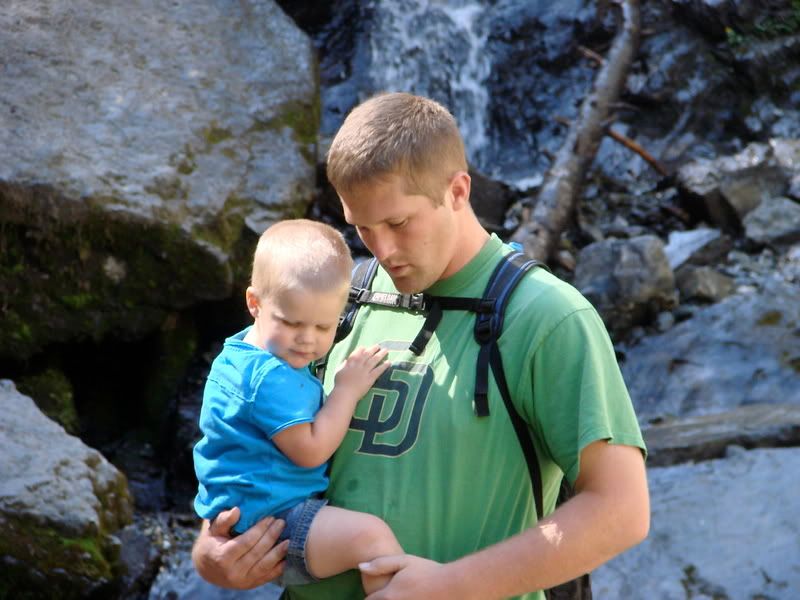 After the hike we went up to Park City to get some lunch, shop at the outlets (I picked Henry up some
fall tennies at Stride Rite
), and go to Preston's work party at Jordanelle Reservoir. Those pictures will be coming shortly....and believe me, you don't want to miss them!