So my sister, brother-in-law, and niece and nephews got into town today. They are our first family visitors to our new house! Henry loves having them here, of course. Within minutes of them getting here he demanded they go downstairs to dance with him. He loves dancing (aka: running in circles) to "wheels on the bus" over and over again....it's his latest fetish, I guess you could say.
Today was the first busy day o' fun! We started off with a large lunch at the Utah famous Cafe Rio (pork salad anyone?)...it was delicious, as always. Then we headed to
Kangaroo Zoo
for some bounce time. The kids loved jumping and sliding. I even braved the slide many times (because my child would not do it alone) and got a pretty nice burn (rug-like) near my elbow.
Here's a few bounce shots...
Jumpin' Jude...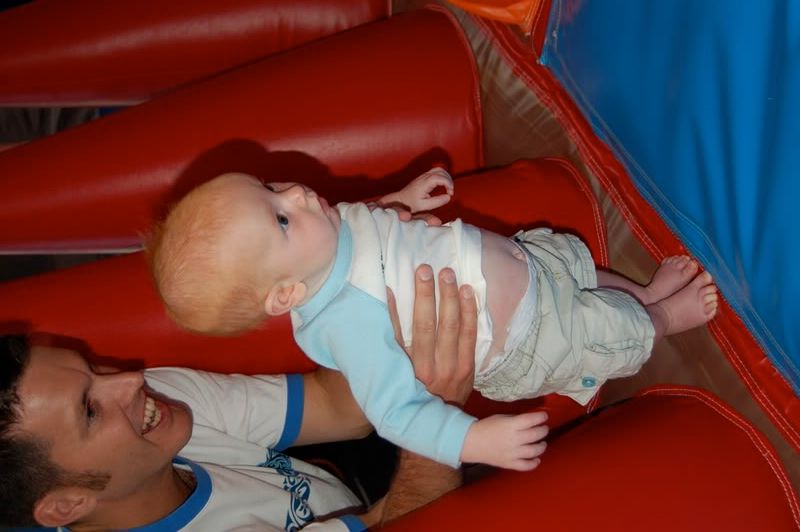 This is what Henry did most of the time....jumped and fell down...
Monroe and Henry bounce housin'....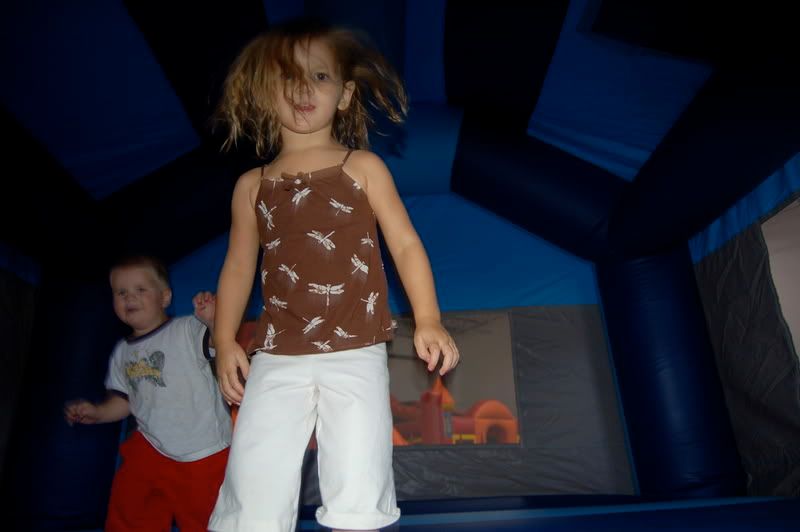 Travis and Henry slippin' down the slide...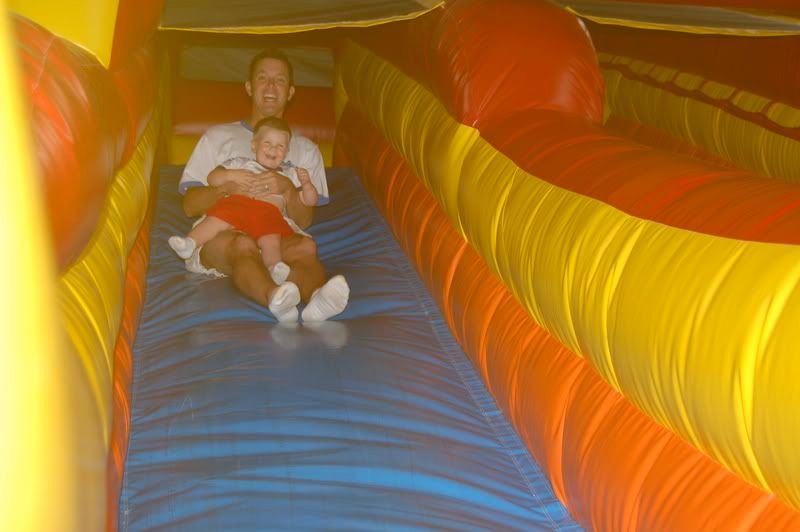 Then we journeyed to Thanksgiving Point's Farm Country for some animal action. The pony ride was the big hit. We also went on a wagon ride and milked a cow. It was quite an adventure!
Checkin' out the cow...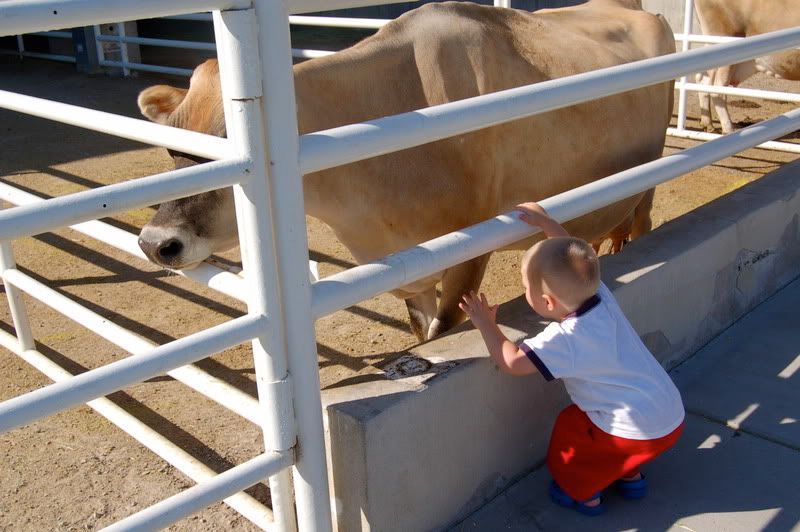 Roe and Keely ponyin' up...
Cowboy Henry...
Xander and Hen enjoying the wagon ride...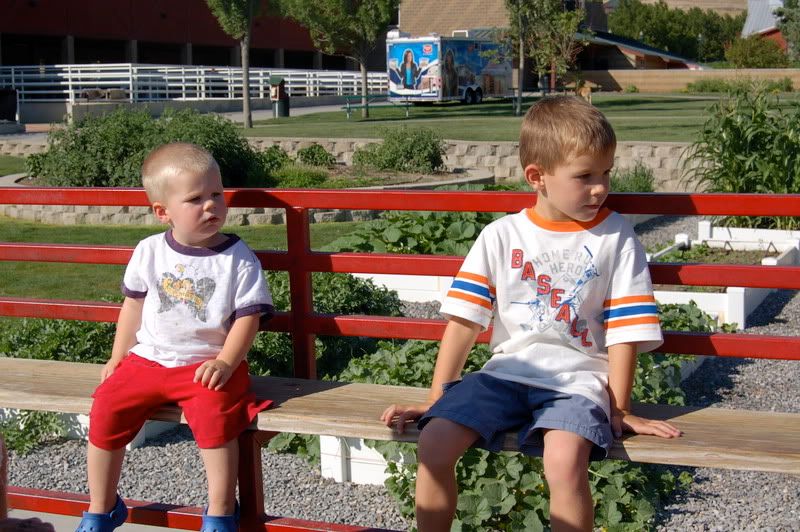 Beautiful girl...
We topped the day off with a Nielsen's Frozen Custard Concrete and a walk around the block (to burn off 1/100 of our concrete).
Off to bed....more adventures planned for the morn!