On Saturday morning Preston and I took Henry over to the
S & S Shortline Train Park
just down the way to ride on the train. We went with some neighbors who had been telling us about it. This place was so neat! It started with a hobby of a husband and wife making these small trains in their yard, and it grew and grew. The public kept asking about the trains, so they finally opened it to the public. They are only open two days a month, but it was pretty busy when we were there. It was such a quaint little place.
All aboard! I rode with Henry while Preston was assigned as the group photographer.
It was a 15 minute train ride, complete with tunnels and bridges.
After the ride we went over to their cute little park for a climb and a swing.
I love this picture of Henry!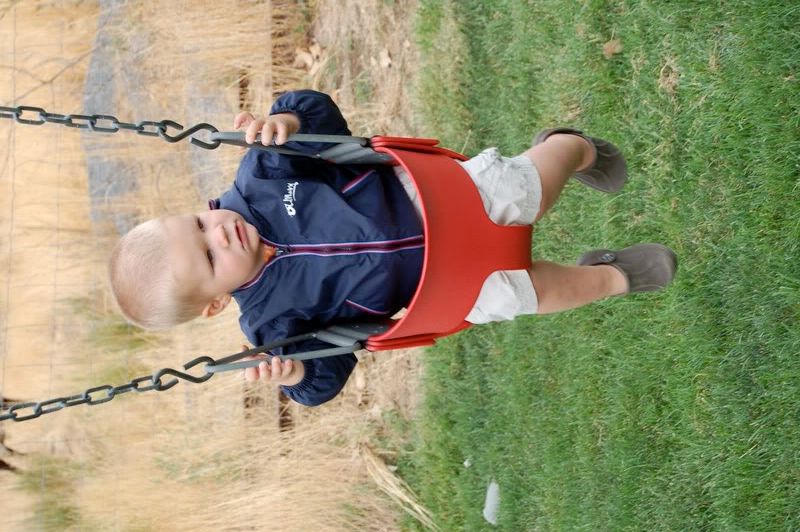 Henry was in heaven on the train! He asked to go again and again. He's had a kick lately for everything Thomas, so I picked him up a dvd and a magnet book this week for part of his birthday present from us.
If you have any train fanatics and are in the area I highly recommend you pay this place a visit!