We just had the same exact weekend as we did last weekend....it's strange, really. Friday night started off with our Ward campout....followed on Saturday by a great nap, a trip to Leatherby's for a delicious ice cream creation and cheese fries, ending in a Real Salt Lake Soccer game on Saturday night (they lost, of course). And today we went to church and to Janelle and Dean's for dinner (delicious Chicken Cordon Bleu...thanks, guys!), again. It's honestly a repeat of last weekend, but we loved it.
The camping experience was a success again! Henry spent most of the evening chasing his little friend Beckett around, with his bat and ball in tow, of course! The campground was actually private land, and it was a perfect little, tree-filled spot, complete with a large firepit and wooden benches. The men cooked some great dutch oven chicken, cheesy potatoes, and peach cobbler!
The location....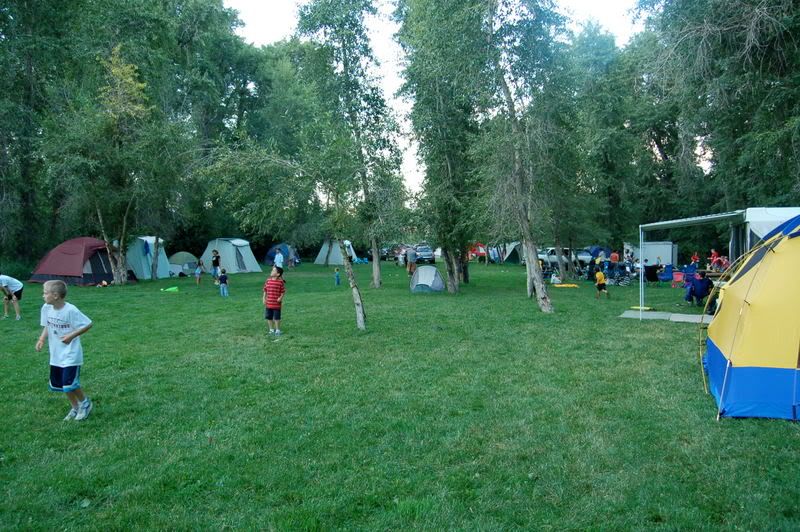 Our hangout...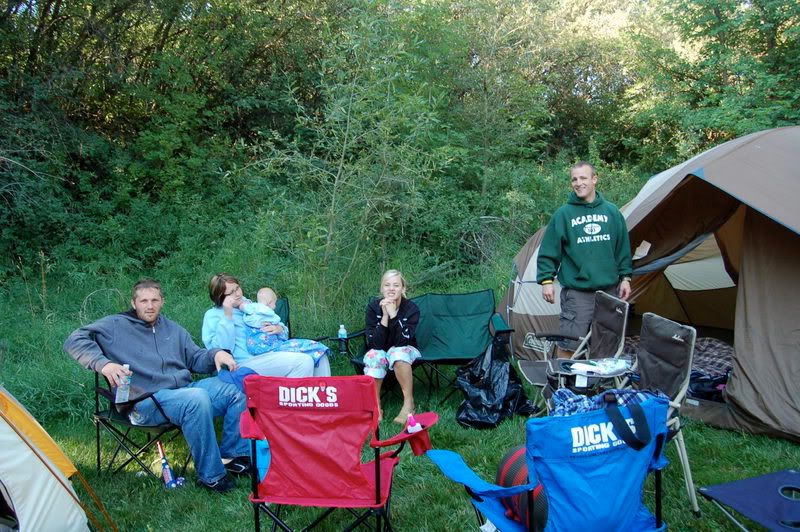 Henry kept laying on the ground and looking up at the sky....maybe because he loved the green grass (ours is dead at home!)?
Henry's partner in trouble, Beckett...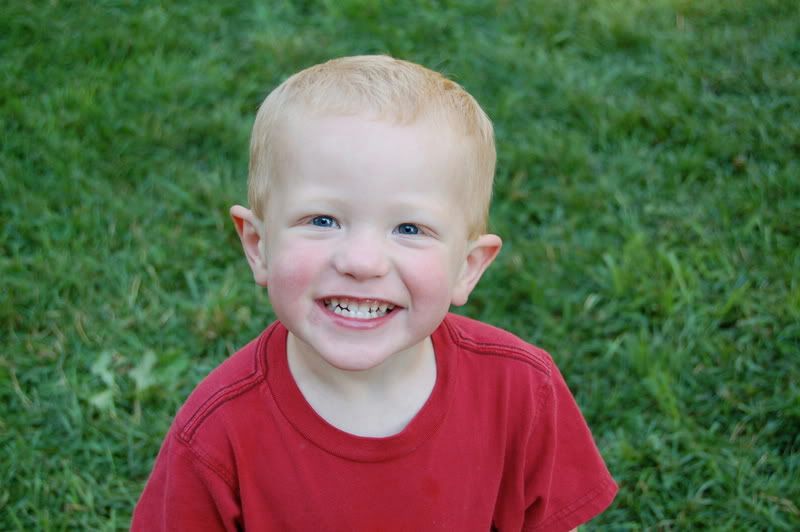 The ball and bat goes wherever Henry goes....
Isn't this the sweetest thing?...a big hug for daddy! I think he deserved it since he got up at 6:15am with Henry when he woke up with the sun!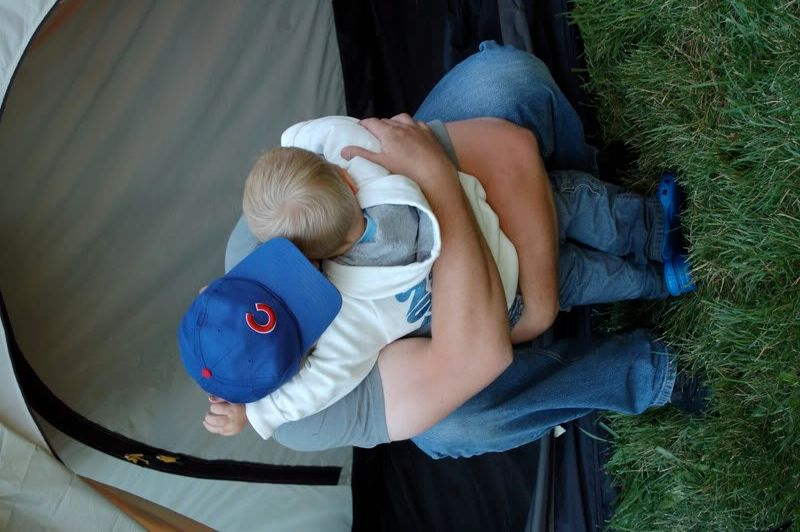 That's it for us! I'm anxious to see if our
Beach friends
made it home from their trip tonight....they've been missed!