If you know the ending to my title you must have the same taste in children's books as me!
We made the trek to Lehi today to go to
Farm Country at Thanksgiving Point
. Our friends met us there. Henry was in heaven yet again. I tell you, he's not my child. He lights up around animals, runs from cage to cage and just wants to pet and play with them. He yells out what it is and mimicks their sounds. He even heard his first real "cockadoodledoo" today. I'm starting to feel really bad that I've vowed to NEVER own an animal of ANY kind (and I will stick to it). I guess we'll just have to make many trips to the zoo and the like.
The morning started off with a wagon ride. The weather was perfect and we got a quick tour of the grounds. Henry sat by his little girlfriend
Lily
. They look so cute together.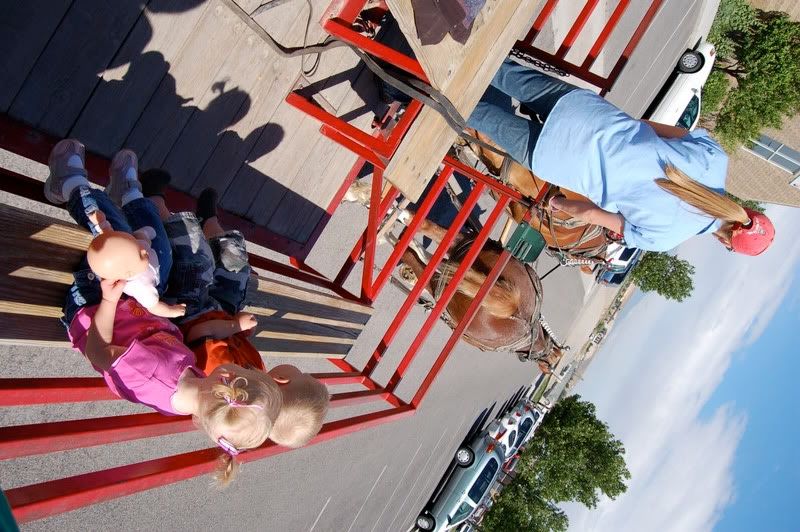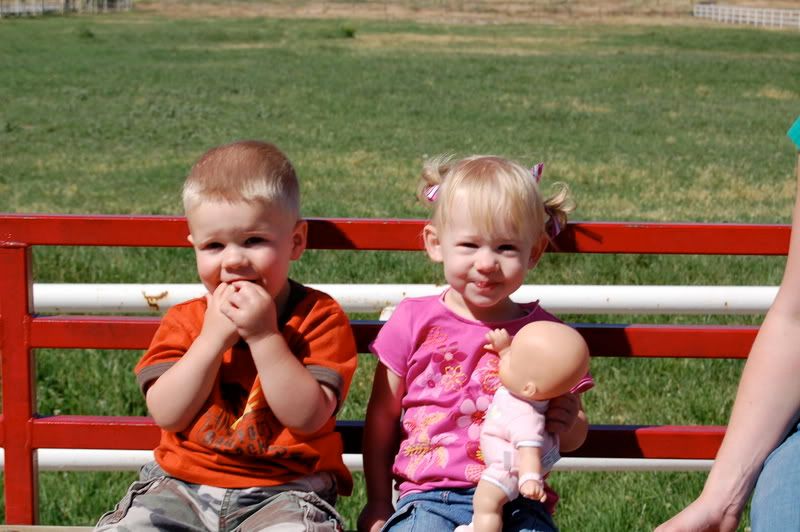 Henry's little neighbor friend
Beckett
enjoyed the ride too...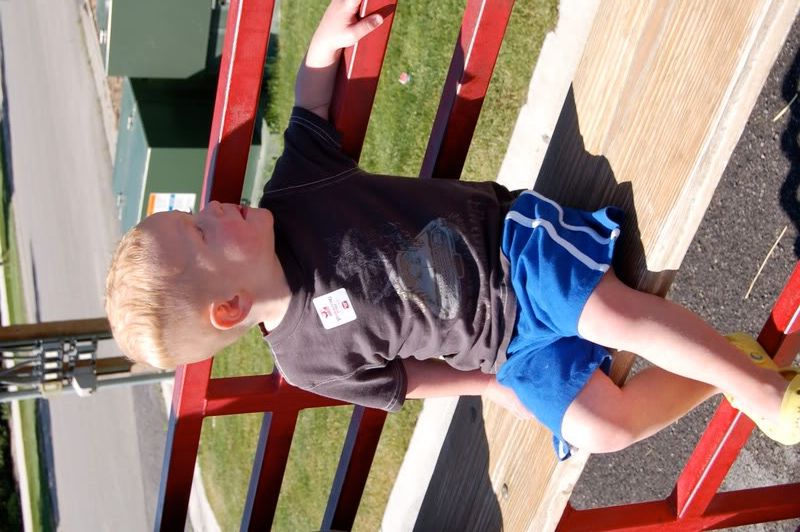 Then we took a walk to see all of the farm animals. This horse poked it's head out to greet us....
Henry's highlight of the day was riding a pony. I thought he was going to be scared, but he loved it. I walked with him at first, but then he just wanted to do it on his own. He didn't want to get off, of course. He looked so big riding his first pony!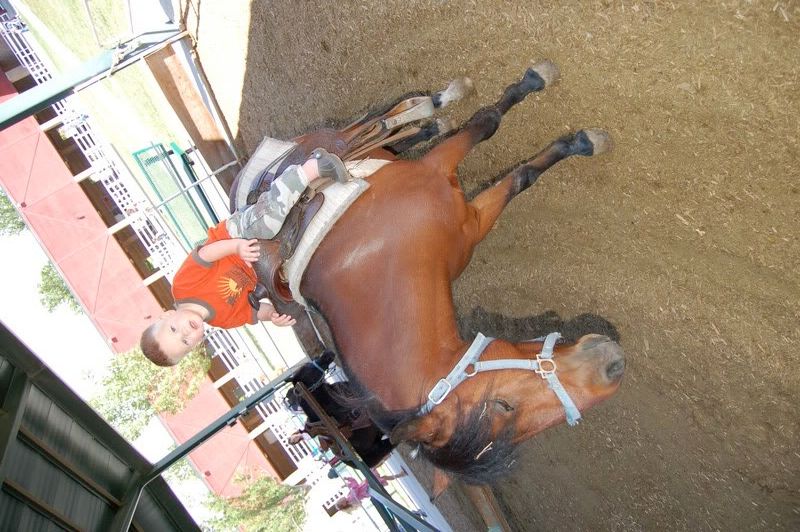 I was so sad that this picture was out of focus because it really shows how excited Henry was about the ride...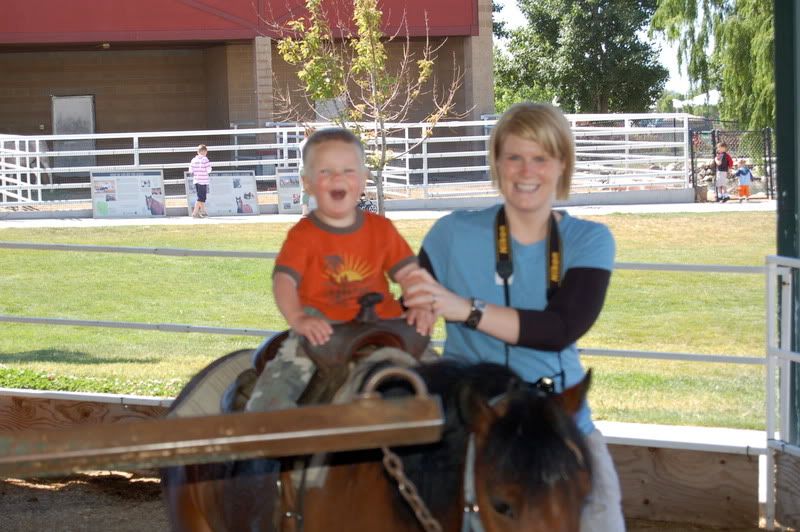 Sawyer and Marieke came along too!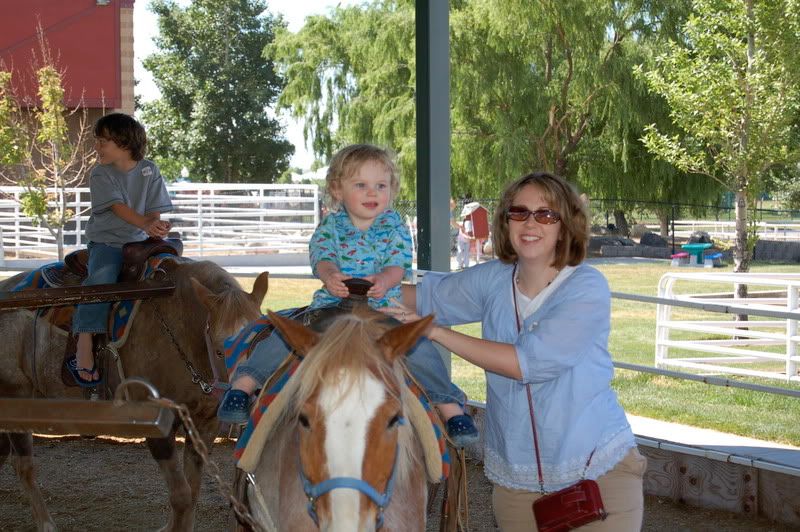 After the perfect morning at the farm we tried out the In and Out Burger knock off "Chadders" in American Fork, and I can attest it is JUST like the real thing...or as close as you can possibly get.
It was a good day. Now Henry is exhausted and napping, while I'm blogging and dreading my 9 mile run tonight (AHHH!).
Well......"the dance is done, but we'll be back".