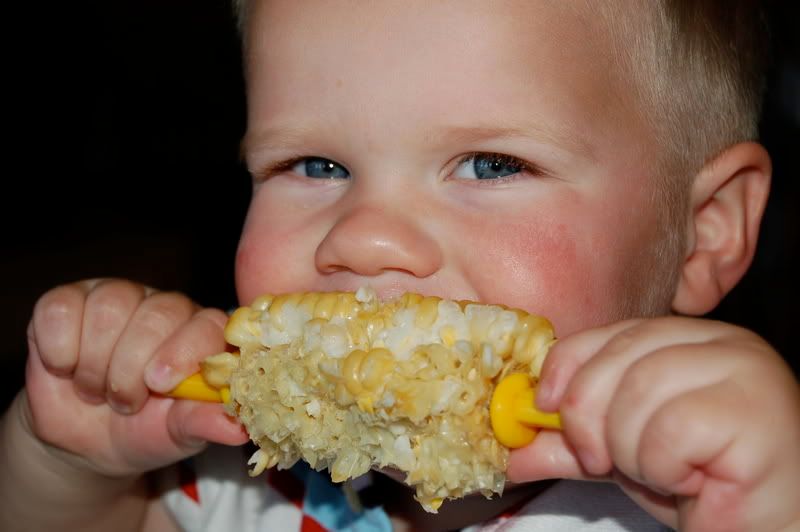 I think the story goes like this- I was 5 years old and ate 9 whole corn on the cobs in one sitting at dinner.....not halves, but wholes! My 3 older sisters were cheering me on the entire way, while my parents were worried I may get sick. I didn't...ever since then I have had a great liking for corn on the cob.
I think Henry is following in my footsteps....what do you think?
He's got a long way to go to beat his mom's record!