So this picture is the story of my life for the past 4 days. It includes Jude trying to relax, and Henry hunting him down and saying, "baby...get it!". Jude has been a super sweet baby...so cuddly and adorable. He's really easy as long as you are holding him. I have been reminded of the waking to feed 3-4 times in the night, and I can tell you it's not a nice memory! I love babies during the day, but at night I enjoy my sleep. Plus, with having to give him a bottle it actually requires getting OUT of the bed to heat water, heat the milk, and put it into the bottle. Then stay awake while you feed him the bottle. It's a 30-40 minute process. Can I just say I'm grateful for breastfeeding and co-sleeping?...you can just keep right on sleepin'!
We took a trip to the zoo today. My other sister, Angie, has been a huge help! I wouldn't have braved the zoo alone, or anything besides a drive-thru for that matter, but she was able to sling Jude and I pushed Henry in the stroller.
Here's a few cute pics of our hot day at the zoo...
enjoying a snow cone...
visiting the goats...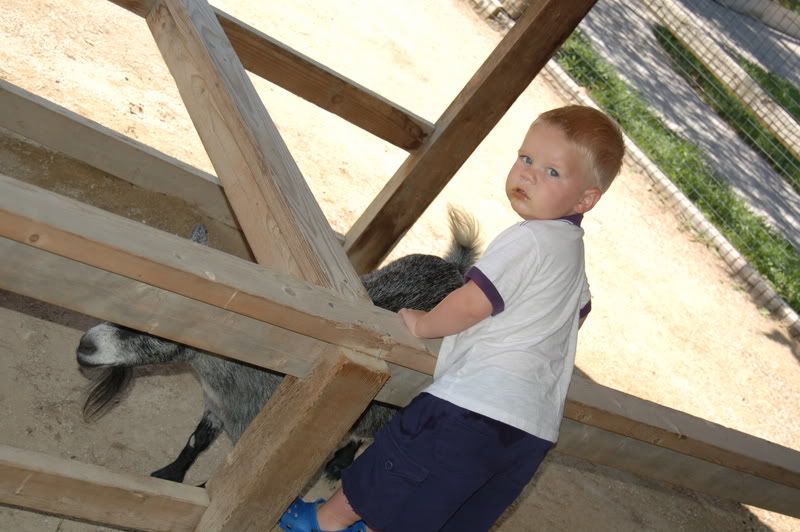 feeding the goats...
talking "goat"...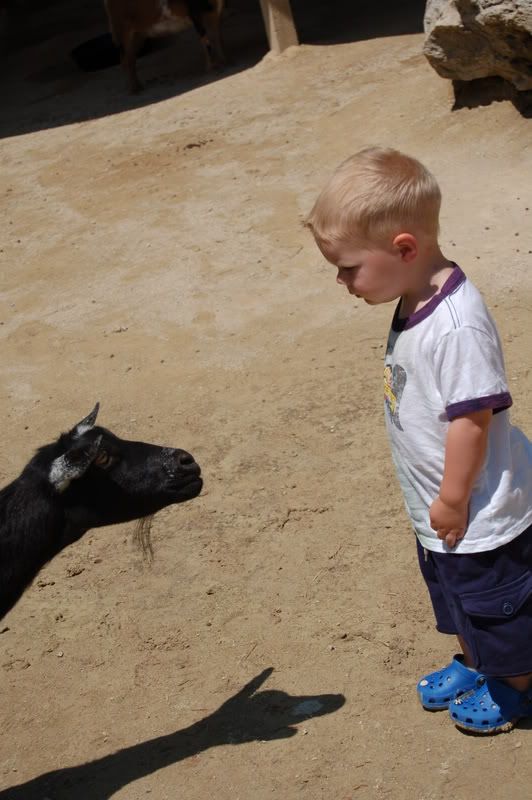 Tomorrow my life with 2 children ends. I'm sure it will feel partially liberating and partially sad. Little, sweet, innocent babes sure are enjoyable after telling a toddler "no" all day and chasing them around. I guess each stage has it's ups and downs, huh?
Enjoy your good night's sleep!