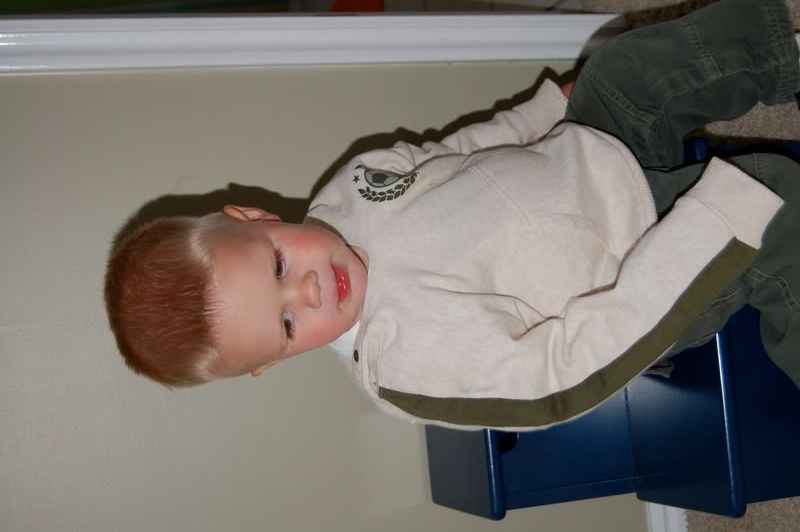 I was in Target a few weeks ago and couldn't resist buying
a tiny stool
to use as Henry's "timeout" chair. I brought it home, Preston loved the idea, so we stuck it at the end of the hall where the pediatrician suggested. I guess it's supposed to be away from any and all attention (tv, other people, toys, windows, etc.). Preston began implementing the timeout stool from time to time for Henry throwing food at dinner, ramming things into the walls or chucking his large toys down the stairs. I used it a little less because I usually give him a warning first and can redirect him without further misbehavin'.
So a few days ago I was sitting on the couch casually watching TV (Preston was out of town), when I saw Henry launch his
"Tow Mater" ride-on
down the stairs. I was going to use timeout, but I didn't need to. Henry looked at me, walked down the hall, and sat on the stool himself!!!!! I peeked over at him at the end of the hall and he just grinned at me and sat there for a little bit. I wasn't sure whether to laugh, be mad, or be proud.
Does this mean he gets it and it's effective, or does this mean that he thinks to himself, "I'll just throw this down the stairs if all I have to do is sit on a stool for a few minutes."? Hmmmm.....