I don't think I've mentioned it here on my main blog, but I did start a digital announcement/card business, if any of you may be interested. I do baby announcements, party invitations, and just about anything you want me to do. I charge $25 to design the card, and then Target, Walmart, and Costco will print them for super cheap (less than $.20 per 4x6, and $.39 per 5x7). I will order them for you, and you just pick them up at the store!
Here's a baby announcement I did for someone a few weeks ago...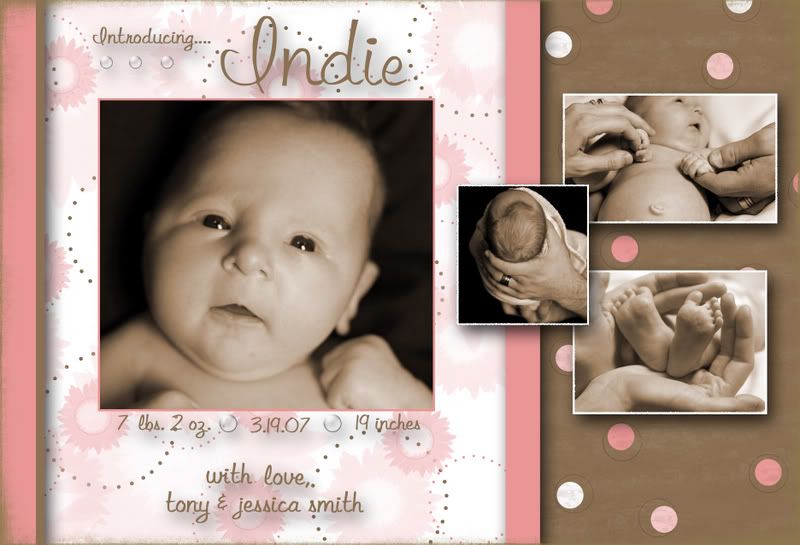 Check out my
business blog
for more samples and info!