I'm an aunt again! My sister, Keely, had her baby during the wee hours of Saturday morning. It was a boy, and they named him Jude Charles. He's a super cute newborn with crazy orange-ish red hair. He looks NOTHING like her other 2 kids did as newborns. I asked her if they accidentally mixed him up with another baby in the nursery. She just laughed.
Introducing.....Jude!
Baby Jude and Mommy, looking as though she just returned from a relaxing day at the Spa, NOT having a baby!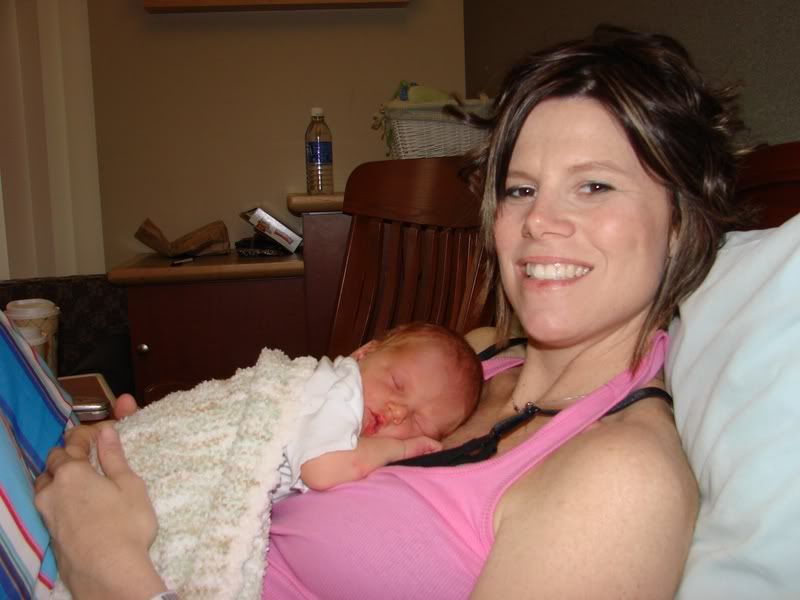 Baby Jude and Daddy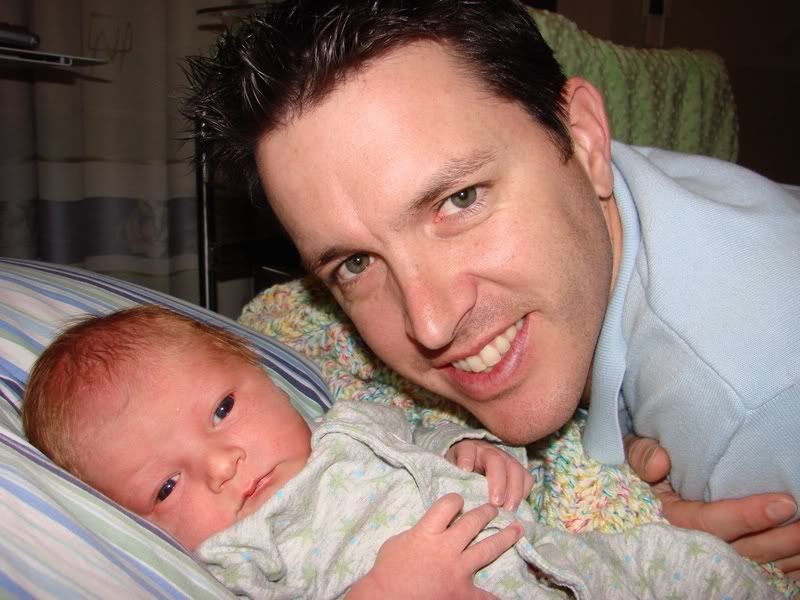 Jude and his big sister, Roe and big brother, Xander. Roe affectionately calls him "Judy"....her mom doesn't think it's as funny as her aunt does!
What a cute bunch! I can't wait to meet the little man in a few weeks, although I'm afraid to let Henry near him (he's into throwing EVERYTHING lately....could be dangerous!).
Congrats to Keely, Travis, Xander and Roe! Welcome, little Jude-man!