In honor of Nicholeen's (my sister-in-law) birthday, Henry and I met her and the kids at the Children's Museum today. We've been once previously, as I posted about, and Henry loved it. Well, he still does. He roamed from room to room and explored all of the many toys and displays. The place was extremely busy (kids galore!), buy we managed to get a few hours of play in before lunch.
Here's the clan...
Henry and his friendly cousin, Porter....
Henry getting cozy on the couch in the treehouse...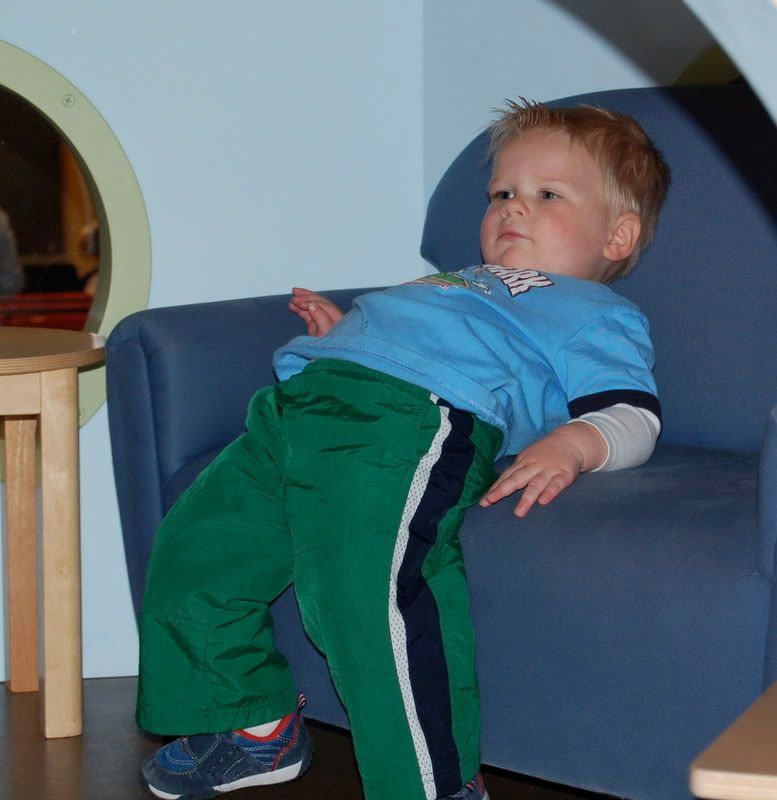 And he always seems to find food wherever we go!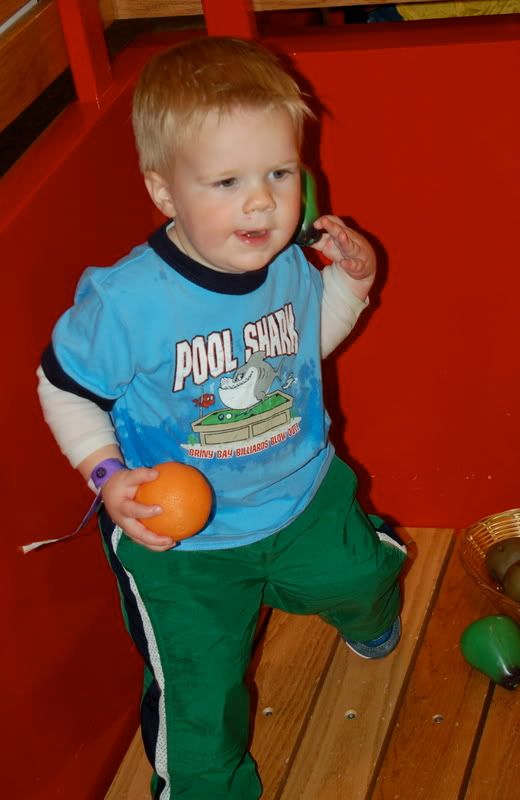 We followed up our visit with the yummiest lunch at Cafe Rio. I have been a big complainer lately about Henry and his lack of eating out skills (he doesn't want to sit much longer than 10 minutes and then enjoys throwing everything in sight!), but he was an ANGEL! I think it was half because he was ravenously hungry after playing so hard for hours and half because Paije, his cousin, played with him during the entire meal. Thanks, Paije!
It was a grand celebration! Happy Birthday, Nicholeen!