On New Year's Eve morning Manhattan got blanketed with a few inches of snow. On our way to church Xander asked his dad, "Why are you running over the snow?" He just didn't want any of it to go away...it was afterall, the first snow of the year! The kids were so excited that 2 minutes after they walked in the door they had their full snow gear on...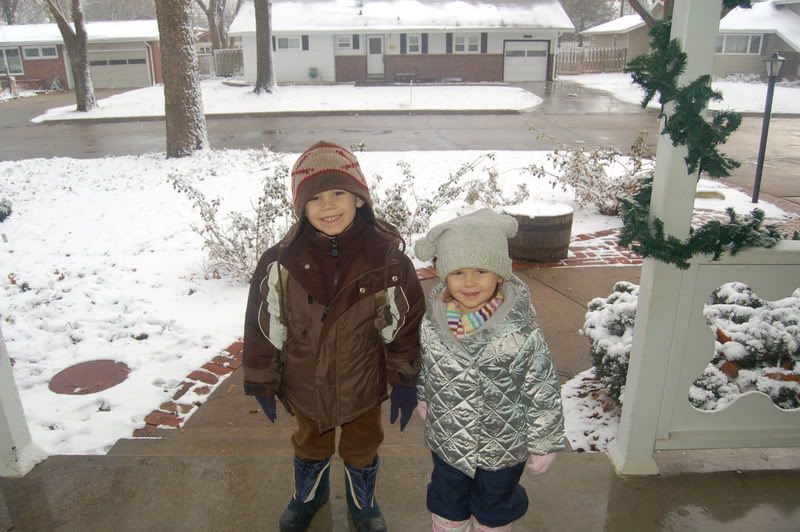 Henry had to borrow this nifty purple snowsuit from Keely's baby clothes stash, and I obviously had packed for 50 degree weather (that's what yahoo told me!)....because Robeez do NOT make good snow shoes!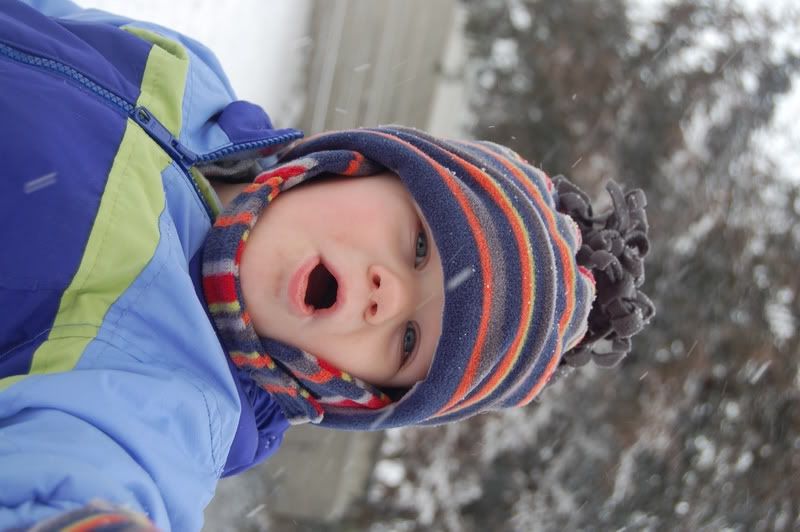 After getting beamed with snowballs from Uncle Travis and losing a glove in the snow, Henry was ready to come inside.
It was nice to see winter weather for a change! Now I'm ready for Spring!