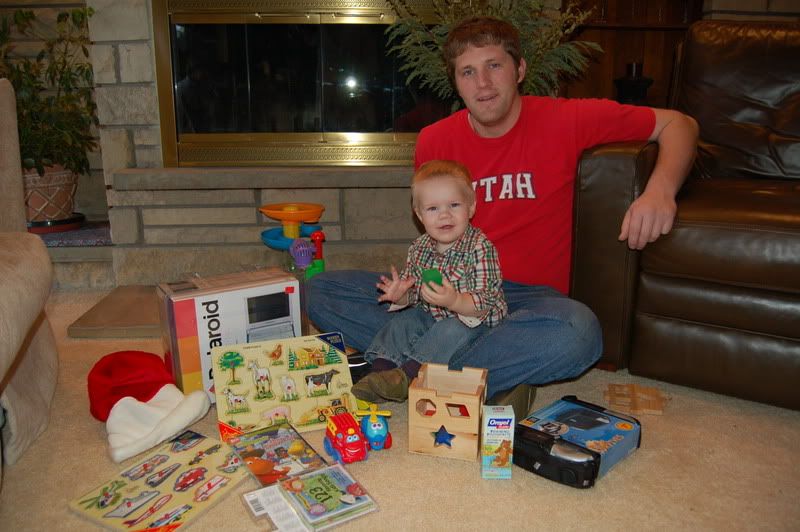 Henry is still young on this whole idea of Christmas, and getting and giving gifts. After peeking into his stocking on Christmas morning and pulling out the chunky helicopter and truck, he could have had fun for hours just playing with his new wheels. We forced him to continue opening his gifts and even settled on opening a few of them for him...makes all of those hours of wrapping seem pointless, huh?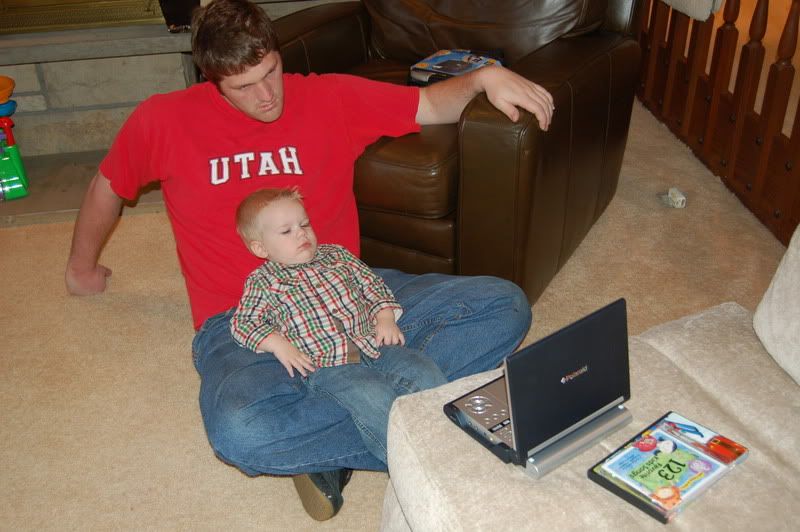 Santa brought Henry a portable dvd player. It's going to be a lifesaver for our 24 hour drive home to Utah in just a few weeks! Him and his daddy loved watching his new Backyardigans video together.


Henry also got a Backyardigans Pirate Ship for the bathtub that came with Uniqua and Pablo. Guess what Henry insisted on sleeping with a few nights ago?.....yep, those figurines! He carries them around everywhere! And yes, we do love baseball, but no, we didn't get him a helmet just yet. That is his cousin Cole's Christmas gift. Henry was just trying it on for size. We think he'll be ready for his own in a few years.
Grandma and Grandpa gave Henry his very own Radio Flyer wagon (with seatbelts, thank goodness!) Preston couldn't put it together fast enough for Henry's taste...he was riding in it during assembly! Too bad his daddy put it together wrong....it won't turn right, just left!...but, he put a call in for some new parts and it should be ready for riding in a few days.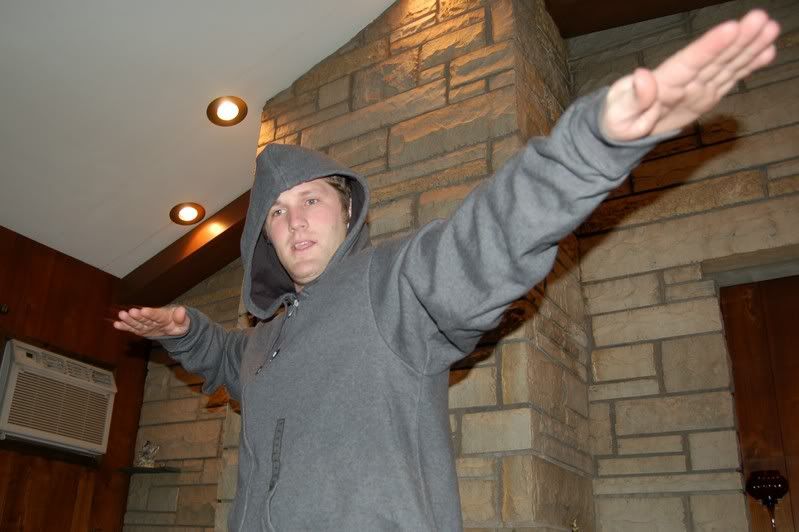 Preston enjoyed showing off his new hoodie.
Now we're off to have yet another Christmas celebration in "The Little Apple".....