We flew to Utah this past weekend for many enjoyable Christmas festivities. The first stop was
Deer Valley
for Preston's work party. The accomodations were absolutely breathtaking!...we stayed in a condominium in the middle of the mountains! We honestly wished we could have stayed all weekend!
Here we are ready to leave for the party....our first date night in a long while!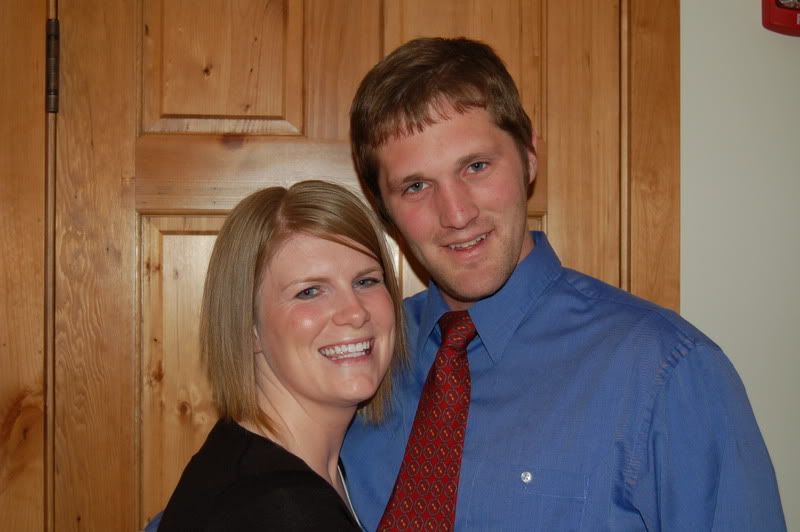 We brought up our own babysitters to enjoy the scenery (and Henry) with us. Thanks, Dean and Janelle! Henry just loves his Aunt, as you can see....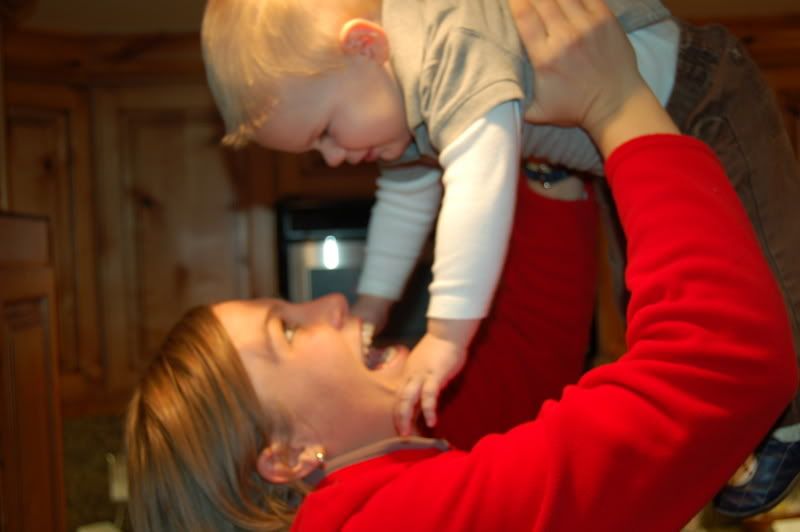 Henry's latest trick is giving High 5's....once he starts, he won't stop!
I think Henry thoroughly enjoyed his time with Aunt Janelle and Uncle Dean, and vice versa.
The next morning we woke up to a beautiful view of the mountains on our patio...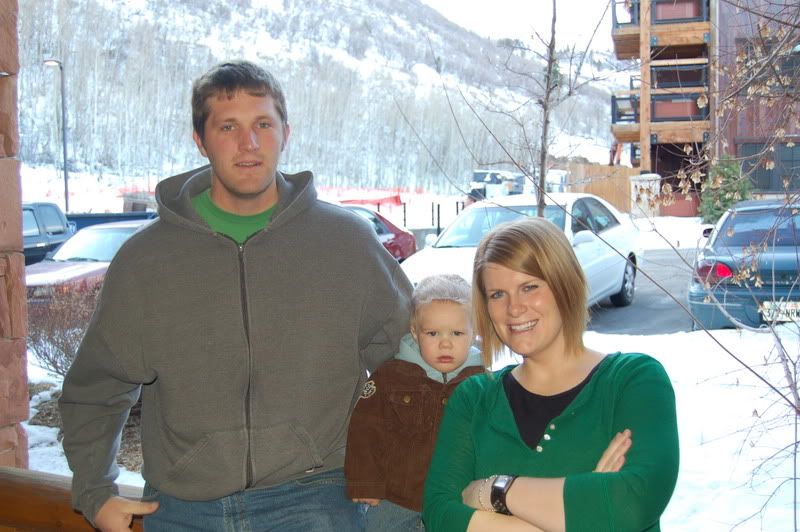 We sure miss the mountains while we're away, but I'm glad we got to experience them for a short while.