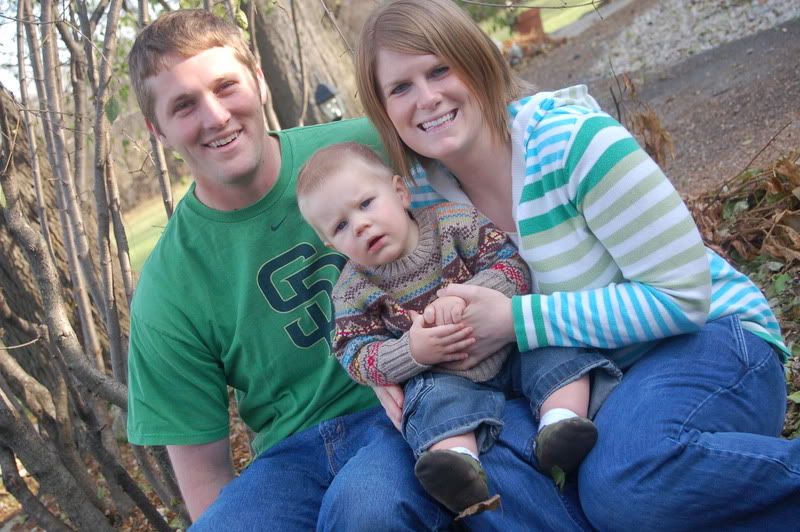 We just returned tonight from our Thanksgiving festivities in Chicago with my side of the family. We had a great time....ate tons of turkey and Granny's chocolate cake, completed our share of puzzles, saw a few good movies, and played copious hands of cards. And it wouldn't have been a Lund gathering if we didn't spend a good amount of time shopping...we even woke up at 3:30am to get the deals on Black Friday! I guess that's what happens in a family of all girls!


Henry just played and played with all of his cousins. He's quite a bit younger than them, but since he began walking he's keeping up pretty well! He absolutely loves his cousin, Roe...he wakes up in the morning asking for "Ro?". She mothers him and pushes him down, but he gets right back up and continues to adore her.


On Thanksgiving Day Grandpa treated all of the grandkids to a ride around the yard. The temperature was near 60 degrees all week long...it was beautiful!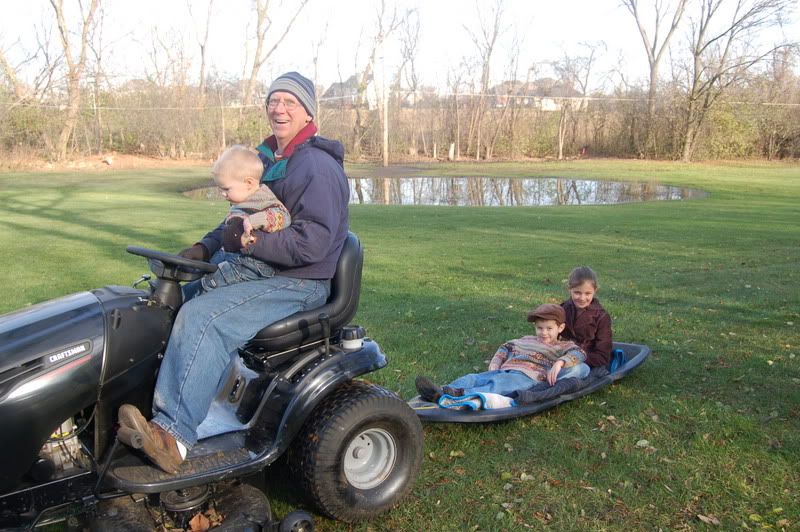 Happy Thanksgiving! I'm so grateful for all of you! I feel really lucky to have so many wonderful people in my life. From the most patient and loving husband, a happy and beautiful son, two sets of amazing parents, and on an on....I truly am amazed at the love that surrounds me!