It went from the 70's to the 30's overnight here, as well as many other places across the country. So out came our coats and hats. Man, it's a lot of work bundling up a kid, but he sure looked cute!
Whenever I ask Henry, "do you want to go bye-bye?", he bolts for the door and yells "BYE-BYE-BYE" nonstop until I let him out. All bundled up and ready to run errands...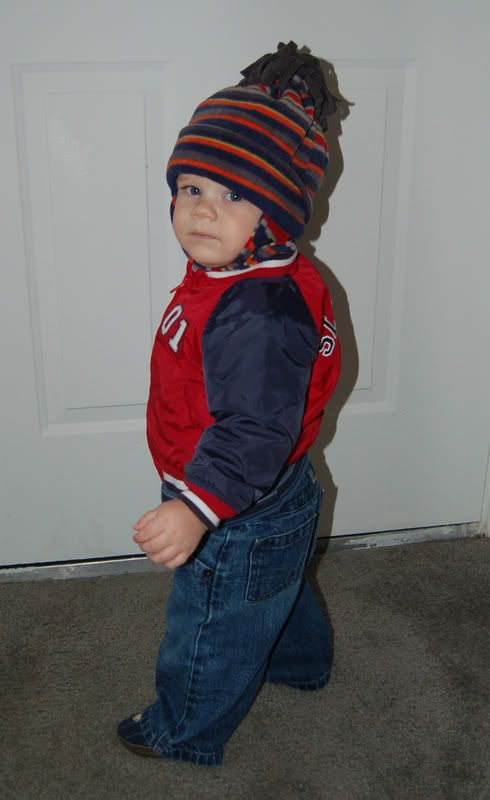 And no, I don't prefer the hat with the pom-pom on top and the big strap under his chin, but it's the only one he can't rip off.....which seems to make him a little upset at times.
Henry's latest skill is giving kisses....as you can see he's still got some room for improvement.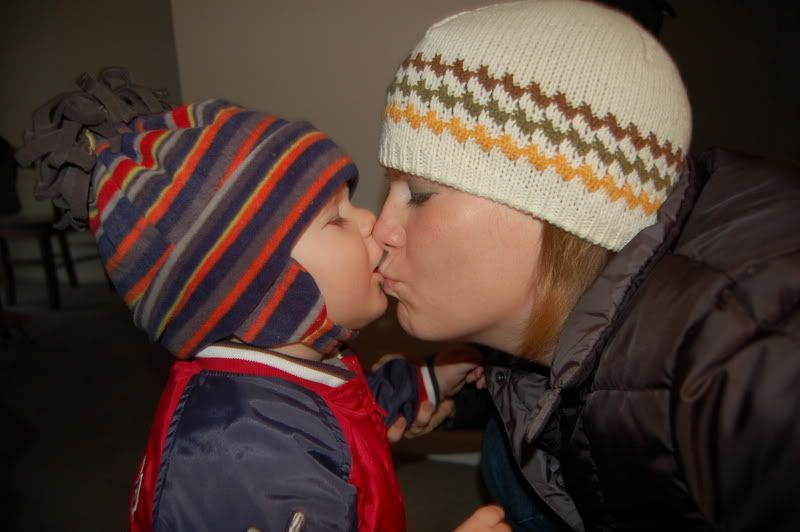 Warm wishes to you all! We're supposed to get some snow tomorrow! I need to stock up on some hot chocolate so we can keep nice and toasty!