I just have a few pictures from New York that I wanted to share. This first one is my favorite...it was a lot colder there than we expected. That first morning we were waiting for FAO Schwarz to open and it was very chilly out. We had brought Henry no pants to wear, so Preston tucked his entire body into his little sweatshirt. Henry was just sitting there on the ledge all cuddled up in a ball.
Here he is again at FAO with his freebie smile ball that we got at Rockefeller Center...we thought Aunt Janelle would love this one!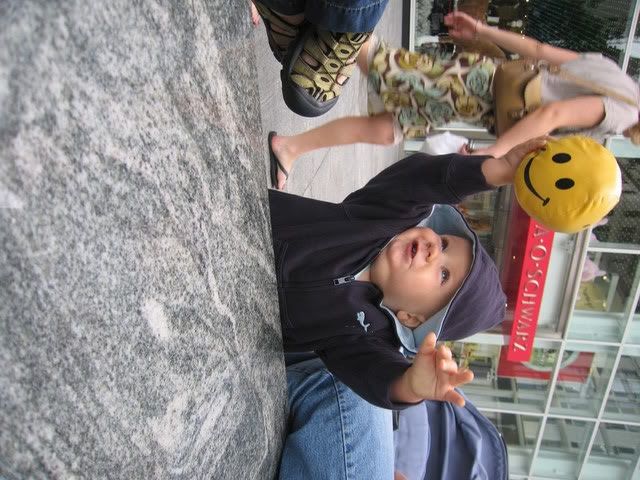 Henry, and Preston for that matter, are addicted to smoothies. Here they are sippin' on one outside of our hotel.
Just to prove it to you, here Henry is a week before at Costco, taking down yet another smoothie. He will sip on this thing the ENTIRE time I shop...makes for quite the pleasant shopping trip. I just can't go there too often or else my kid will become obese!