It's our last Sunday here in Bakersfield, so we decided to take a little Sunday drive up to the one pretty spot in this city...Kern River Canyon. We walked out on the rocks and watched the river pass by. Henry went from completely afraid of the water (like his mom) to wanting to jump in (like his dad). Go figure! We took a few shots and then decided that we just may be investing in a new camera soon....ours stinks! Our friends,
the Bostons
, just got a new camera not too long ago, and we sure are tempted to be a copycat. We love their photos!
Preston and Henry...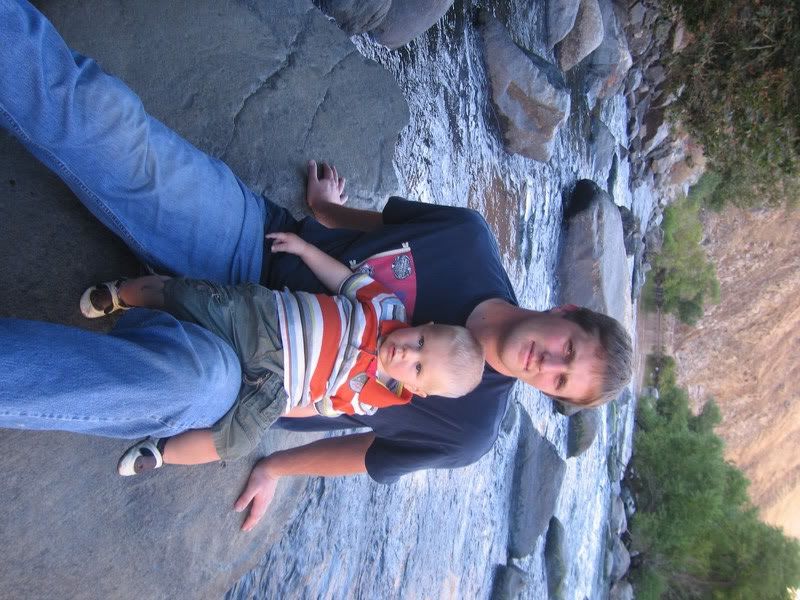 Henry and I....
The daredevil, ready to dive on in...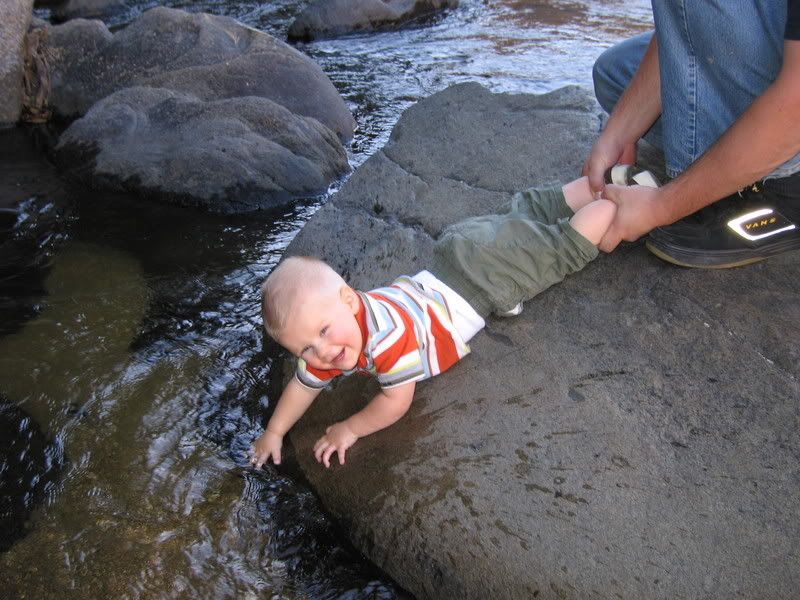 Even though we won't miss this place, it's always a little bittersweet to leave another place you've called home. We've chalked up quite a few of those though!