Henry is 13 months old TODAY! I can't believe it! He is getting so smart and so fun! His vocabulary is taking off. He can now say hi, dada, mama, oh great (it's amazing what the repeat!), birdie (his favorite- he even points to the sky when he says it), baby, cracker, doggy, and grandpa (bampa). He's all over the place with his walker, but still hasn't taken any steps on his own. We practice everyday, and I know his dad is sure trying to will it into him.
His latest favorites are...
Watching the
Backyardigans
....he NEVER used to watch TV, but Preston and I found a show that even we like (Preston has been known to watch them while Henry was napping), so I've been recording them on the DVR and playing them back for Henry. He gets so excited when the theme music comes on....
MILK! Henry is officially weaned. It's been 5 days now, and he's doing great! We had a few rough days with a whiney kid, but he's adjusting. He sips that milk down like a champ now!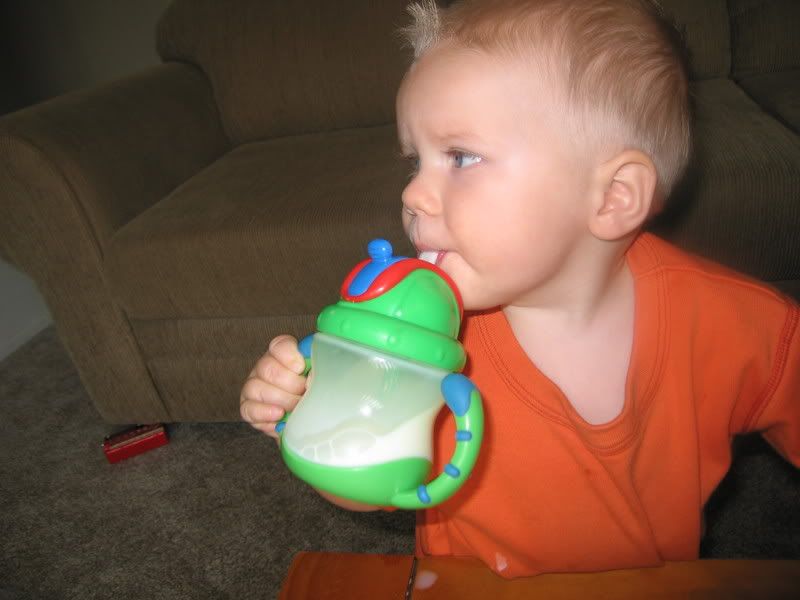 And lastly, still walking with his walker! He loves this darn thing....I'm hoping it isn't delaying his actual walking. This thing is his best friend! He cruises the apartment, the sidewalks outside, and is just his own little independent self when he has his push walker to get him around.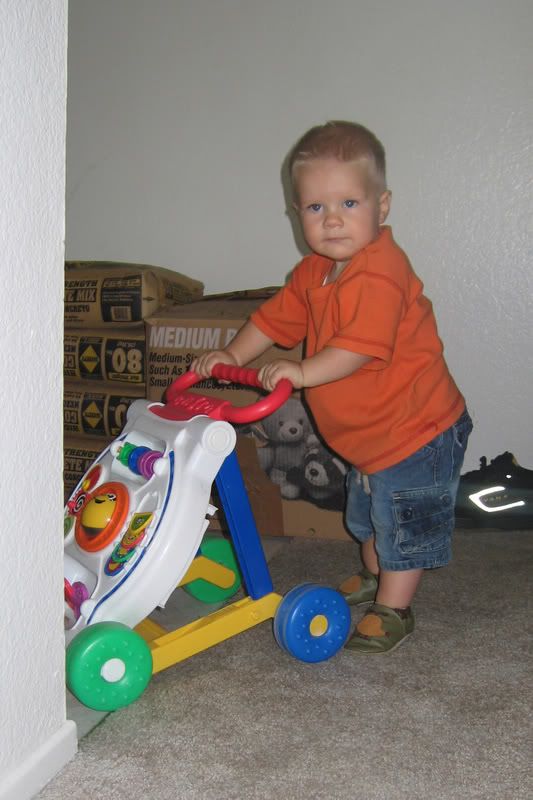 Did you notice the shoes? He just got a new pair of Robeez too! The puppies are dirty and getting too small, so daddy voted for the helicopters. We love 'em!
2 more days in Bakersfield....