The kids attempted to sit for the first Sunday session of General Conference,
or at least stay reverent,
but then it was time to bust out the Easter egg dye.
They were all so eggcited!
Henry loved the magic crayon...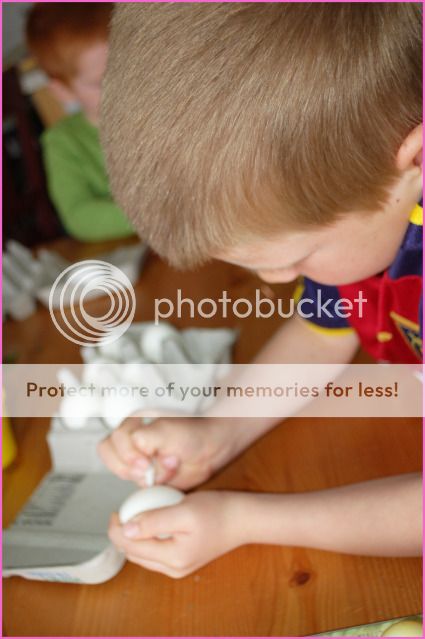 Then carefully dipped his eggs...
Henry's final product...
James wanted rainbow eggs, and dipped each egg into a little bit of each color...
He said, "Take a picture of me with this egg, Mom"...
Stella started with a dipper...
Then resorted to using her hands and filling up her cups with as many eggs as possible...
What a mess!
But they were all happy and loving it...
So, I was happy too.
What an eggcellent mid-conference activity!