I decided Henry is finally getting old enough to understand the premise of April Fools,
so I went forward with a little prank.
Jello in a glass cup that appears to be KoolAid (thank you, Pinterest)...
He sucked...
Then laughed hysterically...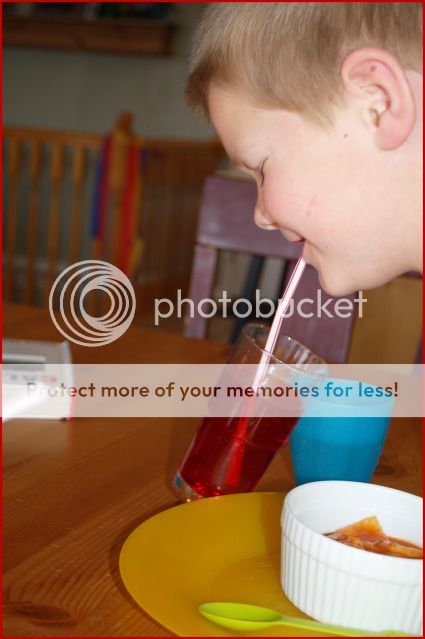 James sorta smirked then just went on eating his jello...
Stella ignored her red "drink"...she hates all drinks but water and "milt"...
...oh, and the occasional sip of Coke.
There was no fooling that dinner was delicious (thank you,
Pinterest!
)...
Preston wasn't laughing, just stuffing his face...
As was I.