We have lots of friends that live South of us, as in almost an hour south.
So, we head up there from time to time to see them and hang out.
This past week we met at Thanksgiving Point Farm Country.
It's basically a working farm that you pay to enter.
You get to...

Feed the animals...
Throw things at the animals or find a girlfriend, just depends on your preference...
This
was these 2 cuties at the same place 4 years ago!
Ride a horse...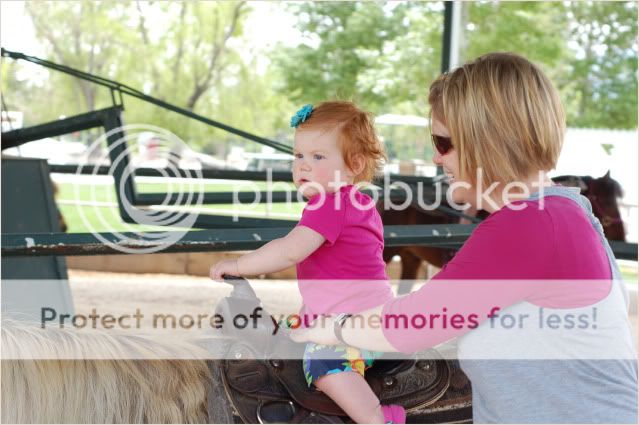 ...for the first time, in Stella's case.
Go on a tractor ride around the farm...
Share banana cookies with the ducks...
And they even have a place to put the bad kids...
This was the first day of summer vacation, and I think it's going to be a good one!