Thanks to Aunt Janelle we were able to go to
the Scarecrow Festival at Thanksgiving Point
for FREE! It was a kid's paradise with a bunch of bounce houses, slides, a train, pony rides, hayrides, and games galore. We did get poured on at one point, but it kept the crowds away.
Henry let out his first "All aboard" just before hopping onto the train. Preston and I were laughing so hard...neither of us had heard him say that before.
Preston's very favorite...and Henry's too, until he got bonked in the head by a flying rocket...was the rocket launch. They each got to design their own rocket and launch it. Henry chose Nemo, of course, and sent him into the clouds. My engineer hubby has already been pricing out parts to build his own rocket launcher.
Preston and Henry on "Spider Speedway"...
I made Daddy climb the slides this time around (it's a LOT of work to get a 30 pounder up those!!!). As you can see, they both had a good time....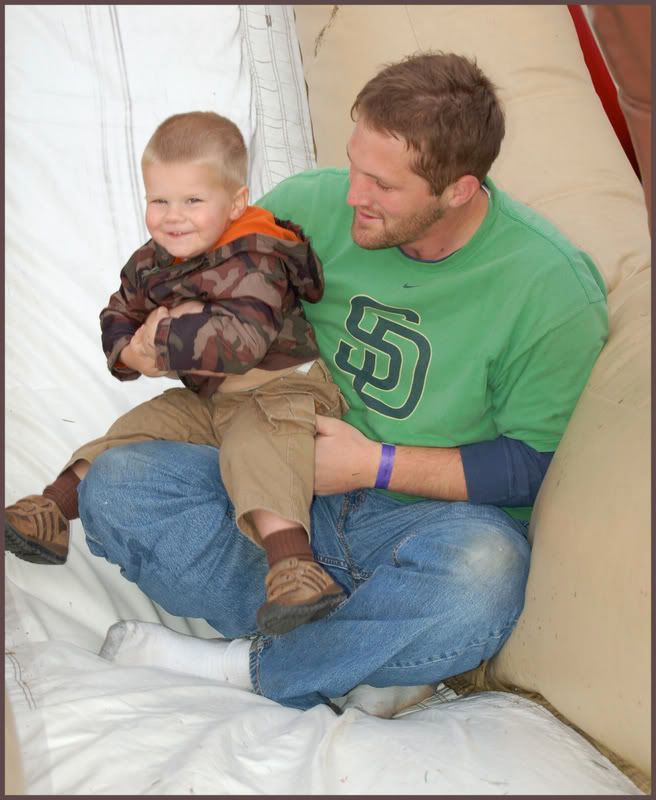 It was a fun-filled Fall day!