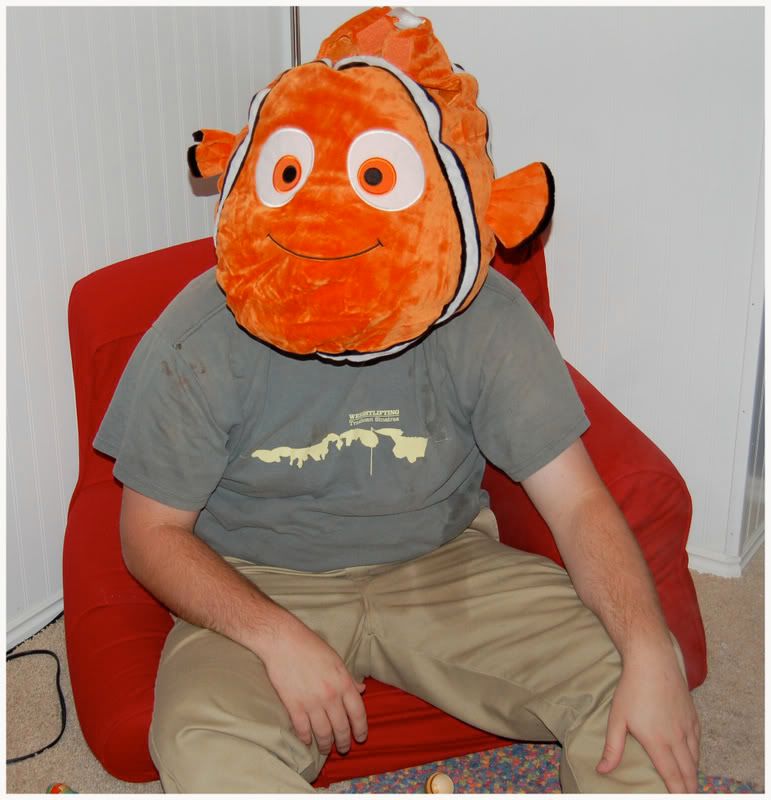 My mom originally bought this Nemo Halloween costume for Henry for Halloween, but lately we have only gotten Preston to wear it. Henry constantly wants Preston to put this on his head and act like Nemo. I hear things from the bedroom like, "let's swim out to the butt", and other Nemo quotes. Henry runs at first threat of us putting the costume on him. And no, you aren't supposed to wear it on your head. It goes over his whole body, kind of like overalls....otherwise his fear would be completly rational to me.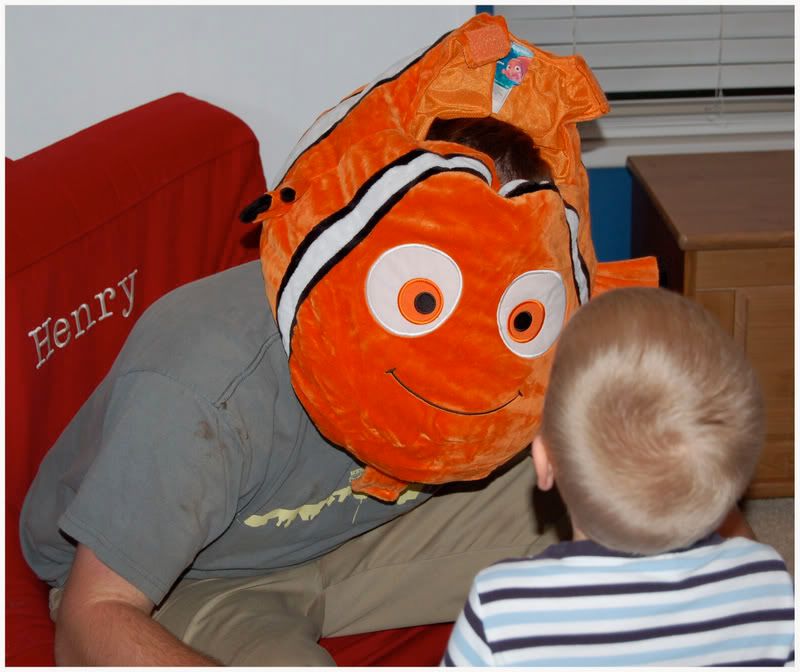 We're hoping that if we invite one of Henry's little friends over to try on the costume, he will suddenly yell "mine" and want to wear it himself. He's really into the whole "mine" thing lately.
So we shall see who really dresses as Nemo in just a few short weeks!....