The 3 of us walked to Central Park today in search of a playground. It's less than 2 blocks from my sister's apartment--no subways, no stairs--I was very happy about that. We found a good one...sand, swings, and slides!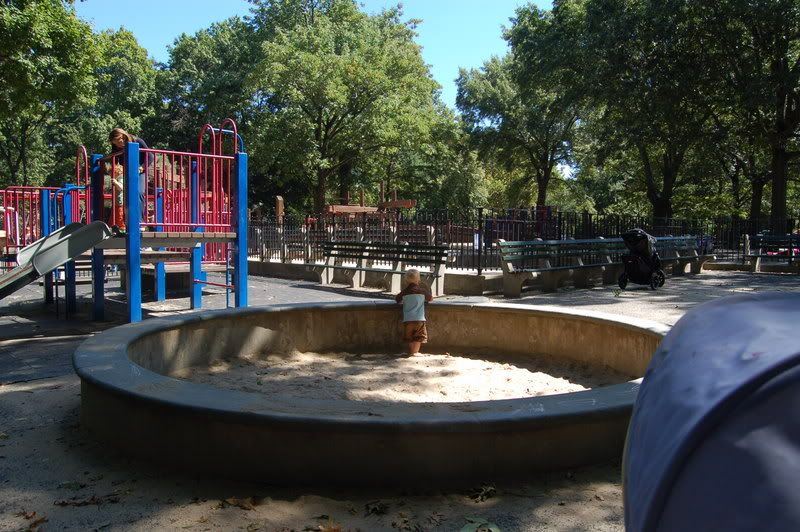 The boys played for quite awhile, amongst the well-clothed and their nannies, then begged for drinks and snacks. We came home to our $50 worth of groceries for lunch...there was no way I was spending another cent on high priced junk!
Henry is napping away with sand in his crevices.