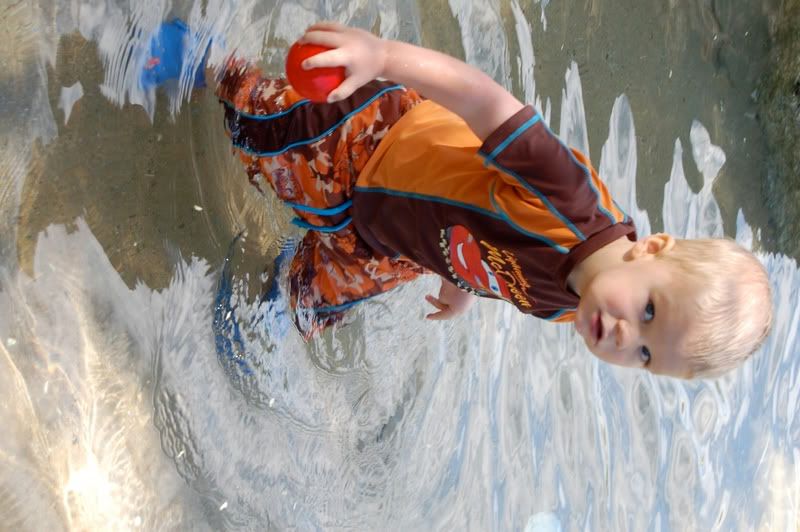 Today for our church playgroup we met at Liberty Park to play in the water. The have a water system there that represents the Wasatch Front water system. They even supply plastic balls for the kids to put into the waterfalls at the top and watch them float down the river into the lake. It's a neat place and free too!
Henry had a blast with his buddies...Beckett, Miles and Ezra.
His favorite was walking upstream and waiting to pounce on a ball that was coming downstream...
After splashing in the canyons area, eating a picnic lunch, and playing at the park, we stopped for Slurpees on our way home. I think I may be the only mom out there who allows their kids to have bright red slurpees in the car. I still haven't learned my lesson either.....the lid always seems to come off....check out Henry's Cherry-covered shorts!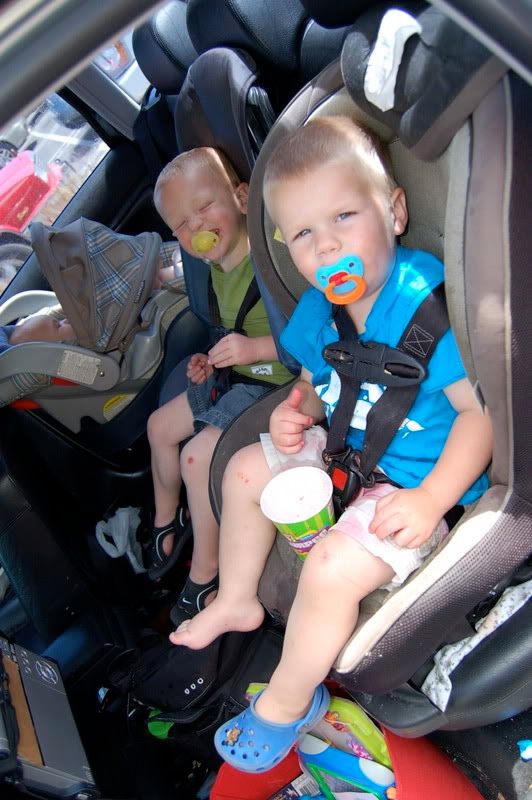 Good thing daddy doesn't look at our blog....he'll never know!