Allie
and I took the boys to the Davis County fair tonight. We had pre-bought some cheap wristbands for all the rides they'd care to ride. They thoroughly enjoyed themselves on the rides, and especially loved the cotton candy snowcones. Those became our lifesaver because it was so stinkin' hot outside. You wouldn't think that you'd die in the heat at almost 5pm, but it was sickening. It didn't help that shade was nonexistent.
On to the fair photos!
Boat ridin'...too bad water wasn't involved!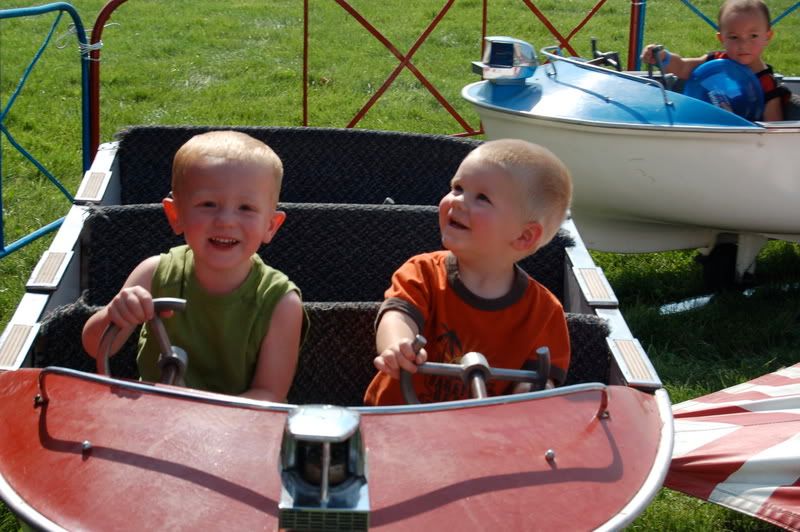 Plane flyin'...
Choo Chooin'...
High 5in' the train worker...
Wonderin' what that kids wearin'...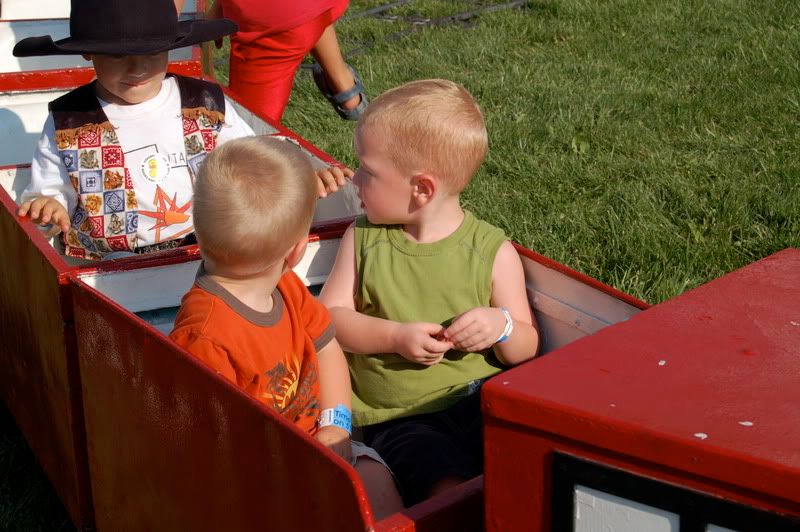 Swingin' (I rode these with Henry and lucky thing I did because he tried to climb out halfway through the ride).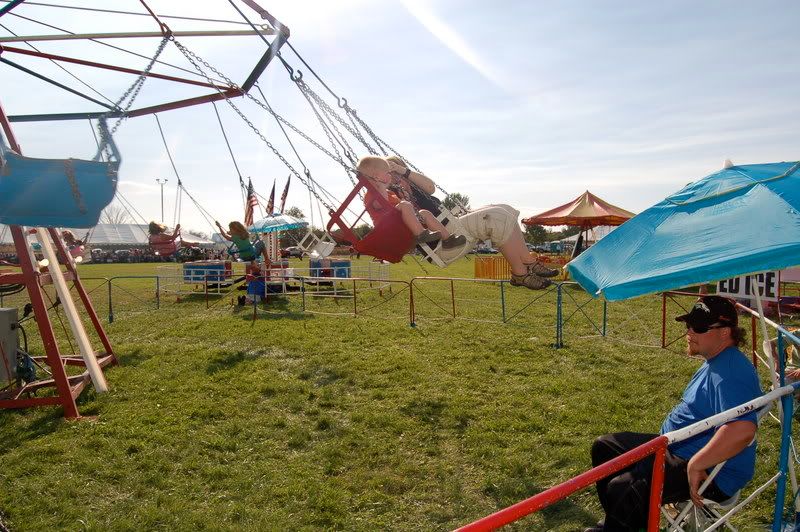 What's a fair withoutsome animals to ride?
Henry is cooled and asleep, and I'm about to do the same.