We went camping this weekend with our friends the Posts. We met up at East Canyon resort on Thursday night. Henry had a ball. He loves being outside and loves playing with friends, so he had the best of both worlds. Kolten caught a lizard, so Henry wanted to play with the "nake" (snake) most of the time. Here he is with it crawling all over him (this would give me the heebeegeebees)!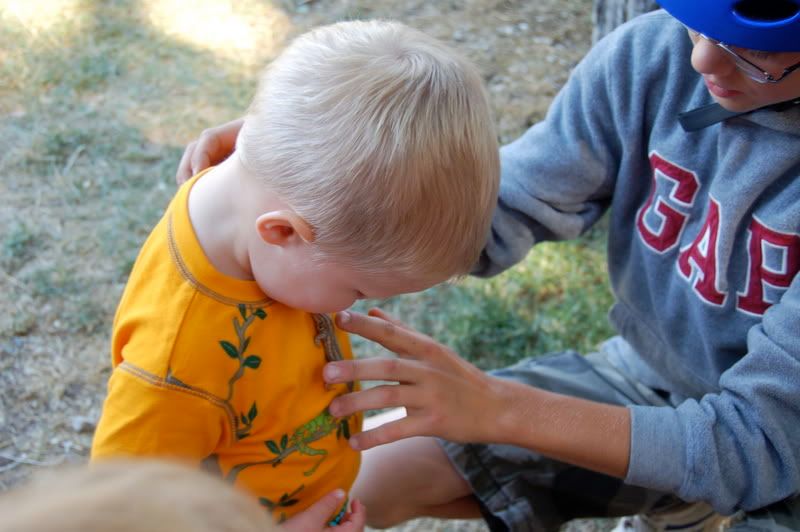 We spent Friday playing tennis (the Posts kicked out butts in doubles), swimming, hanging out, eating often, drinking often (it was a hot one!), and fishing at a private kid's fishing pond filled with fish. Nic caught 4 fish in just a few minutes!
The Daddy and Henry fishing lesson...
Our happy camper...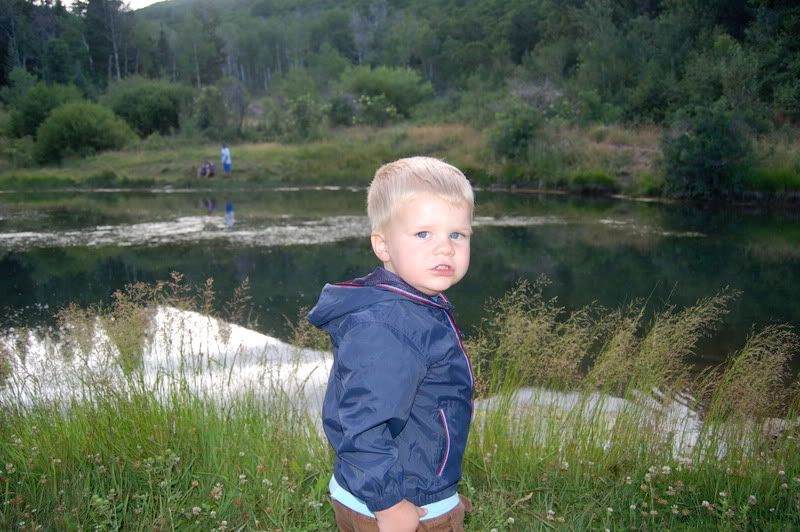 Henry and his adorable little friend, Aubreana eating some string cheese together on the camping "love seat"....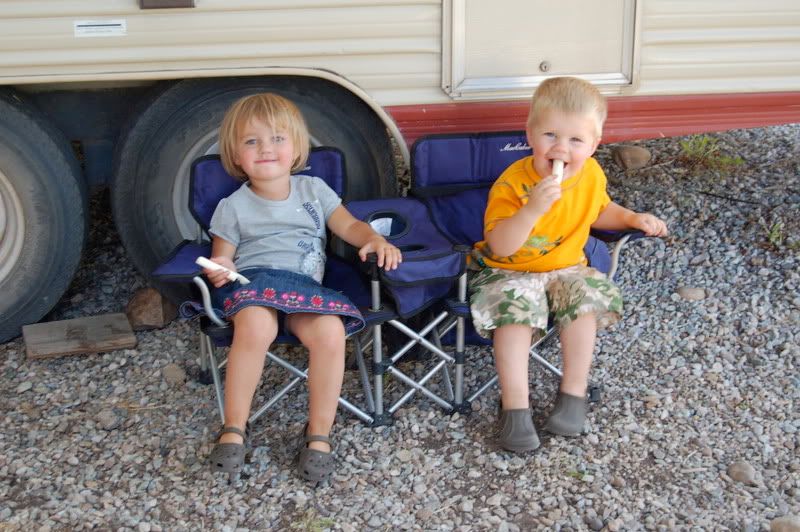 It was Henry's first camping experience and he did great! We were worried about him sleeping with us in our tent (he's such a crib baby), but he did fine. He's a mover while he sleeps, but at least he slept!
The Posts surprised us with some sparkling apple cider the night of our anniversary. We drank half of it and Henry spilled the rest....is that a bad sign?
We had a fabulous time and are ready for our neighborhood campout this weekend!