Grandma and Grandpa treated Henry to the rides at "Kiddie Kountry". Branson is filled with go-karts, but he's not big enough for those just yet.
The bunny roller coaster (this thing went fast!...I was impressed he stayed on and didn't get scared)...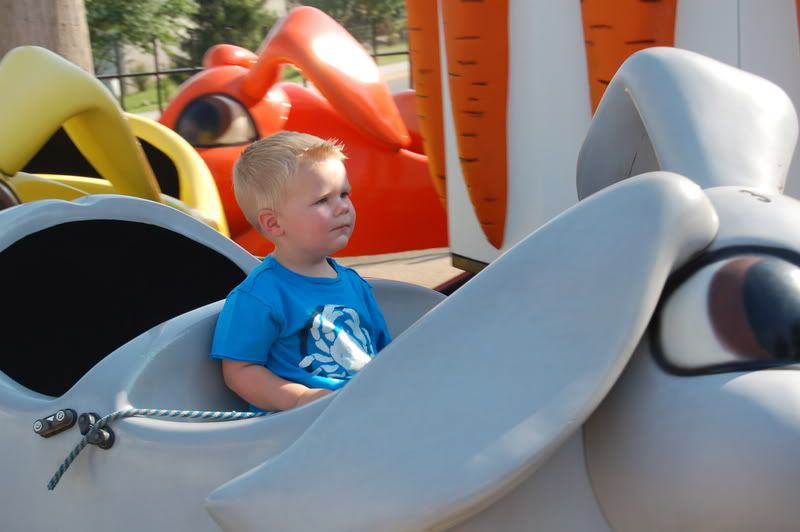 These cage-y things...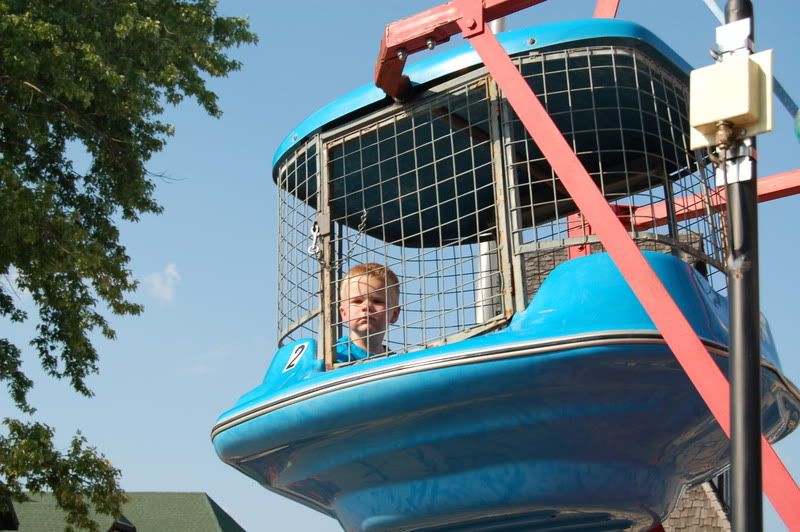 The swings...
And last, but not least (it was Henry's very favorite), the train....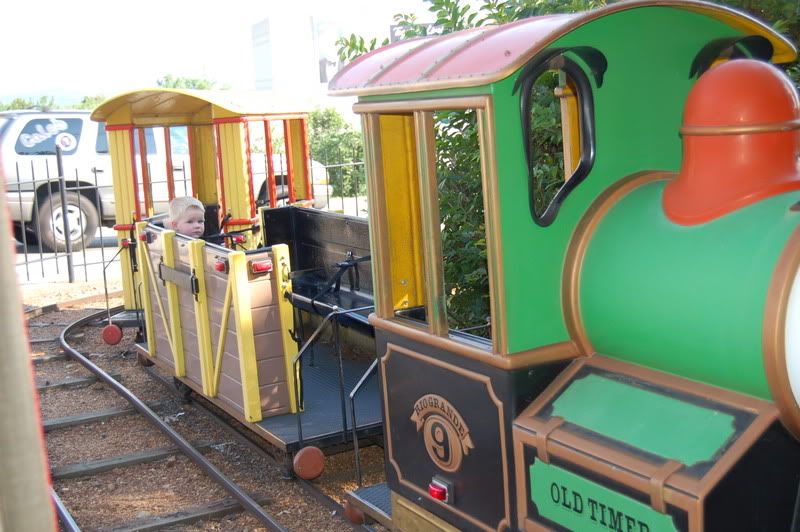 As you can see he takes his rides very seriously. My mom was sad that he wasn't smiling, but you could tell by his desire to ride again that he was loving it. He just stares at all of the parts of the ride, almost like he's trying to figure out how it works. It must be those engineering genes he got from his daddy shining through!