Preston and I just finished up our baseball stadium tour extravaganza. We had a great time watching the games, and the home teams won every night (we must be their lucky charms)!
We started out on the 3rd at US Cellular Field in Chicago. The White Sox beat the Baltimore Orioles 5-1. We took a self-portrait of the two of us at every field. Preston couldn't peel his eyes away from the action...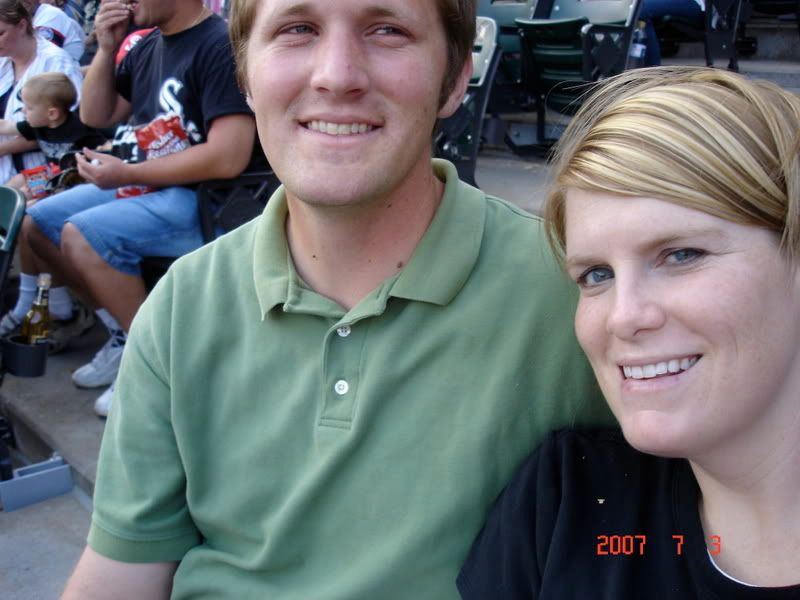 Then we traveled on to Comerica Park in Detroit to see the Tigers beat the Cleveland Indians 6-4.
Here we are acting like hungry Tigers outside of the park....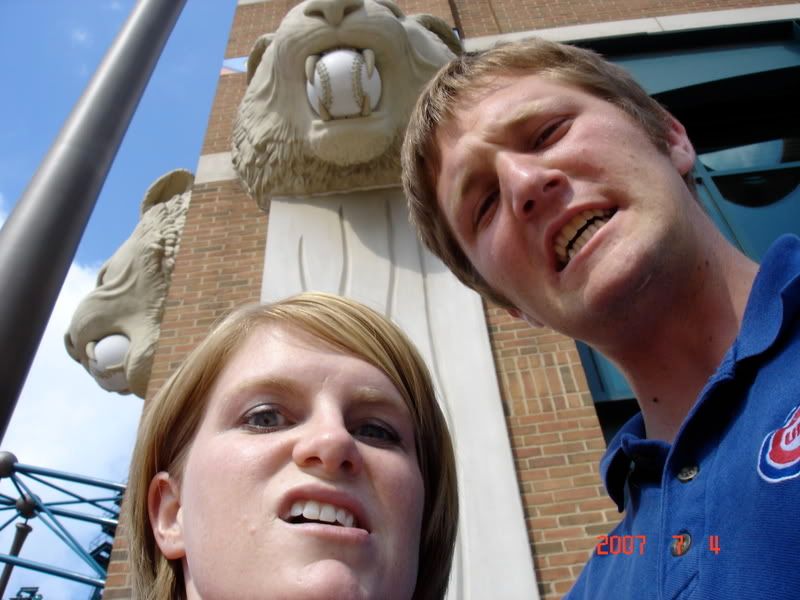 Fighter jets flew over the field to celebrate the 4th of July...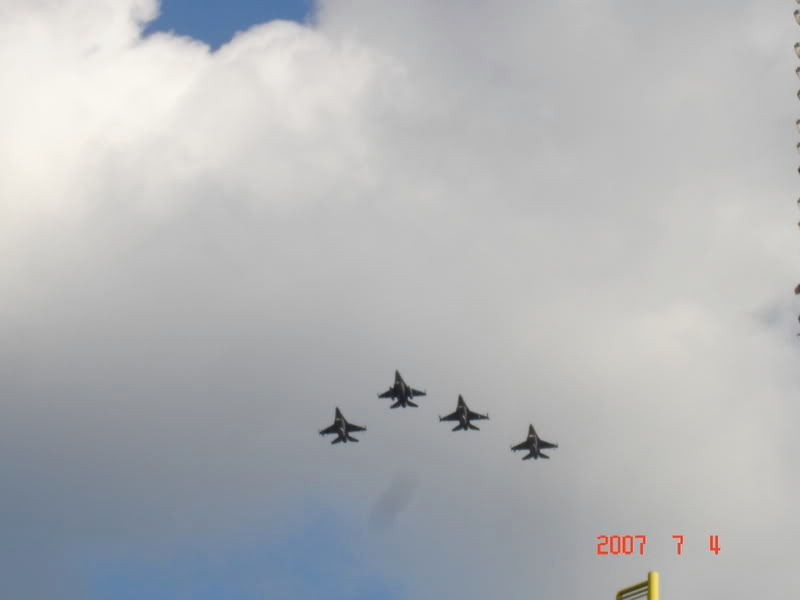 And of course there were fireworks...
I even got to hear "I'm Proud to be an American" at the game. I proudly sang along. My fourth of July was then complete.
At the last minute we decided to drive to Cincinatti to see a Reds game. It wasn't on the agenda, but we had an extra day and decided why not? We saw the Reds beat the San Francisco Giants 6-3 at The Great American Ballpark.
Our traditional self-portrait...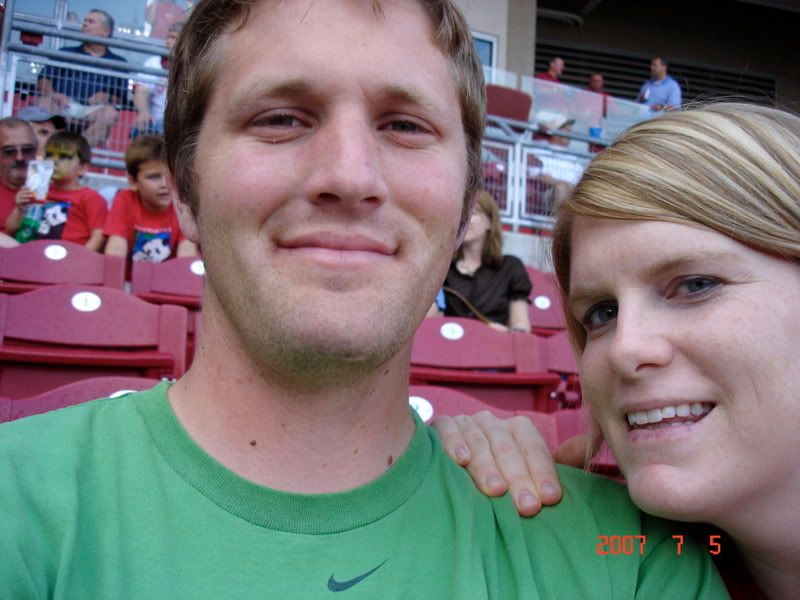 Preston's favorite part was seeing Barry Bonds at bat. He's getting old and lazy, but it was still amazing to see him in live action! No homeruns from him, but we did see a few good ones!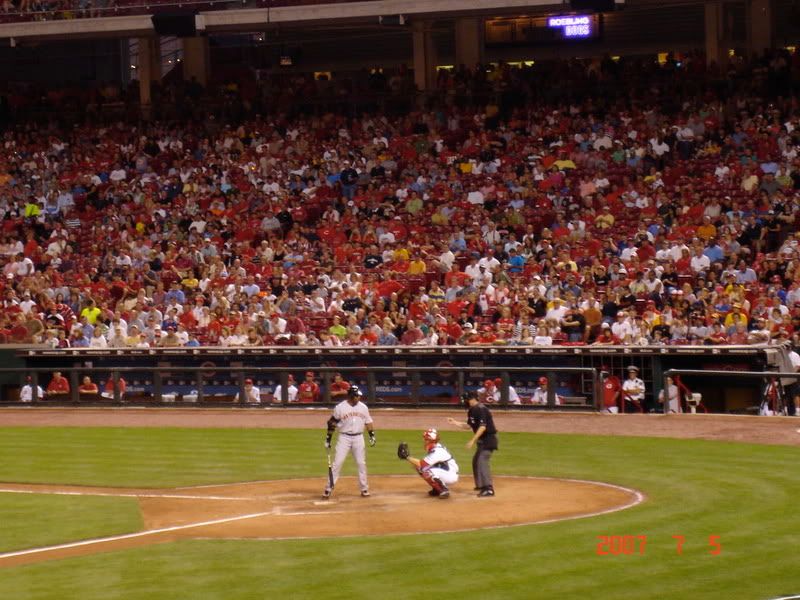 So that's it. All 3 stadiums were really nice, and we had great seats at all of them! The food was good, the company was hilarious (baseball fans are crazy and entertaining), and we saw some amazing baseball! It was fun for it to be just the two of us, but we miss our boy! We're headed to Branson, Missouri, now to meet up with him and my family! We have a week of country livin' there with no internet, so I won't be posting for awhile. I'll be sure to have a boot stompin' good time for you all!
Ya'all come back now, ya hear?