We went with our good friends the
Bostons
and the Swinks to
The Living Planet Aquarium
today (thanks to our other good friend
Pam
posting about it). I was so very impressed. From the minute we walked in Henry was babbling away at the fish. He loved running from tank to tank and wanted to climb up to get a closer look. Our friend Marieke even called Henry the "Marine Man" because she swore he was communicating with the fish!
Here's some shots from today...
The little ones (Sawyer, Lily, and Henry)...
Climbing amongst the tanks....
The "Marine Man" himself...
My very favorite was this leggy octopus...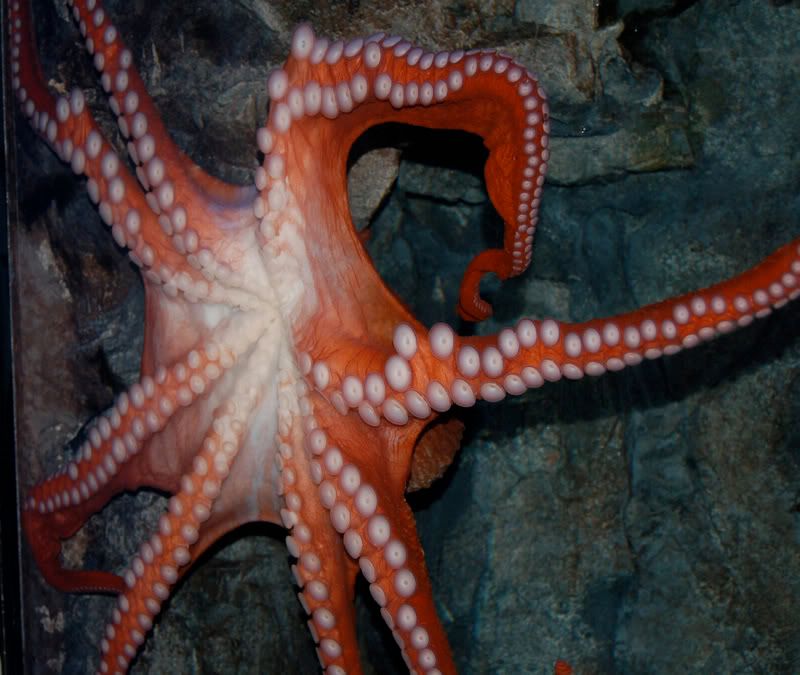 Henry adored him too....he loved watching him travel up and down the tank.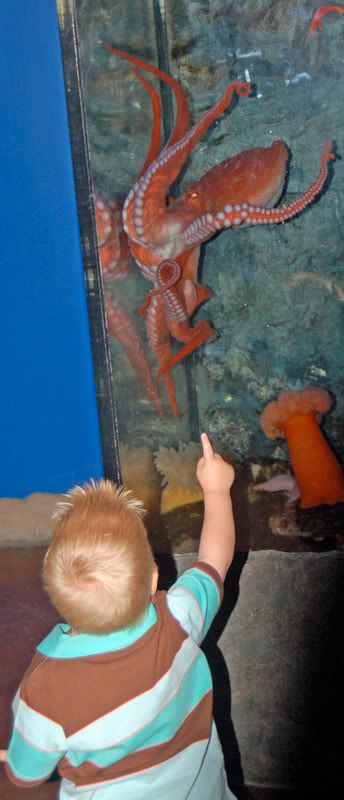 The place was small, but just perfect for little toddlers. We went ahead and got an annual pass (due to it's $13 cheapness). I think we'll be back to visit our fishy friends soon!