Henry and I are having fun in the "Little Apple" with my family. I just wanted to jump on and share some cute photos thus far.
I walked into the room to this, just Henry and Jude all alone...
Scary, huh? He was just quietly checking Jude out, all tucked into the sofa. I was so worried that Henry would attack little Jude when we came to visit, but he has been nothing but soft with him. He even called him "Bay Ew" (Baby Jude) the other day. SO cute! I just wonder why he thinks it's okay to poke an adult's eye out(mine!) and then just gently pets a newborn's head? It's amazing!
Henry has been loving having Xander and Roe to play with ALL DAY LONG! We are staying at my sister's house so every day the kids eat meals together, play together, ride in the car together and even take a big bath together. Henry follows "Row Row" (Roe) around everywhere. Here they are at play...
Running in circles (excuse Henry's "mud flap")...
Biking together...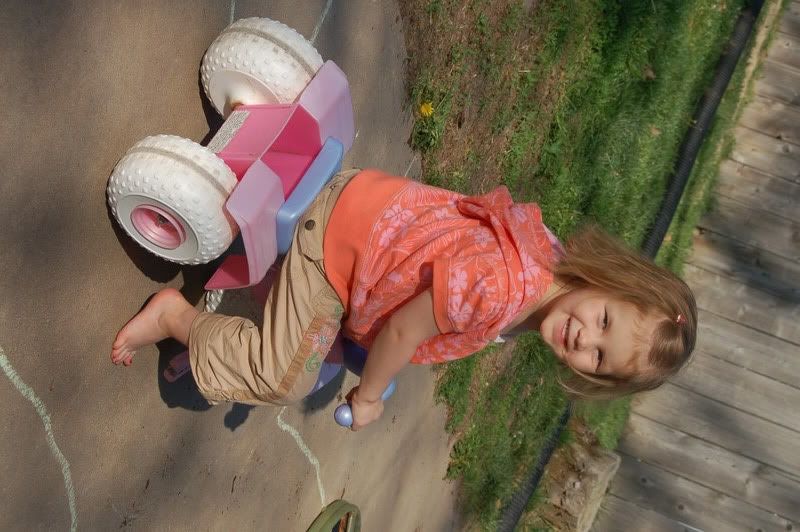 Don't ya love that pink helmet on him? At least he knows how to play it safe!
He found another new best friend too....the dog, Zeus. He jumped into the play house with Henry! Henry loves dogs and always wants to go outside to see them!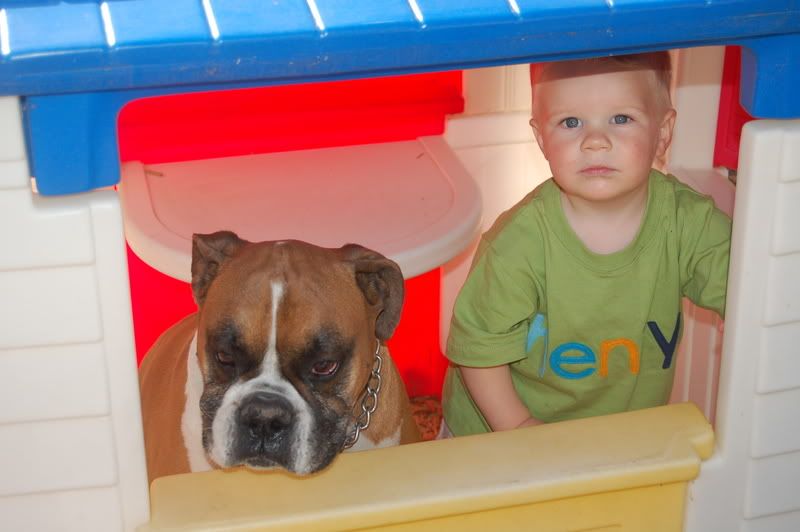 Lastly, Henry enjoying his vacation on the porch with some Yogos...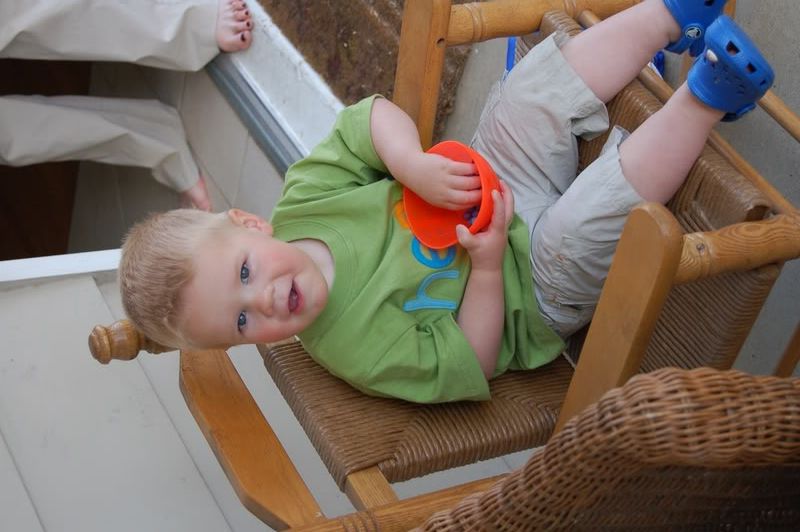 The trip is going well. We miss daddy, but it's fun to see family we only see a few times a year! Tomorrow we're off to the zoo...although sometimes this place seems like a zoo with 4 kids under 5!!!!
Good night!