My plans for today included have a wrapfest to get all of our Christmas gifts wrapped and ready for the big day. I hadn't really thought about Henry's role in the event.
Here's what ended up happening....
He unraveled my entire roll of ribbon and stole the tape. Then continued dragging it around the apartment...I spent the majority of my time chasing down my much-needed items.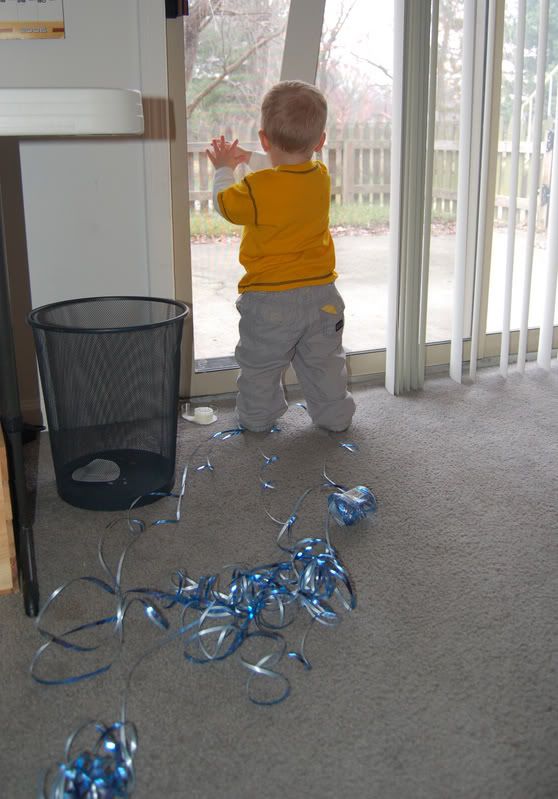 After awhile he disappeared and let-me-be with my gifts and wrapping supplies, only to rejoin me with this...
What about all those toys calling out his name, scattered all over the place?
Needless to say, I took a break from the wrapping until naptime.