Henry and I met up with the Peck family at Disneyland for a few days last week. We sure had a lot of fun, except when any character came near Henry!
Does Minnie Mouse look THAT threatening?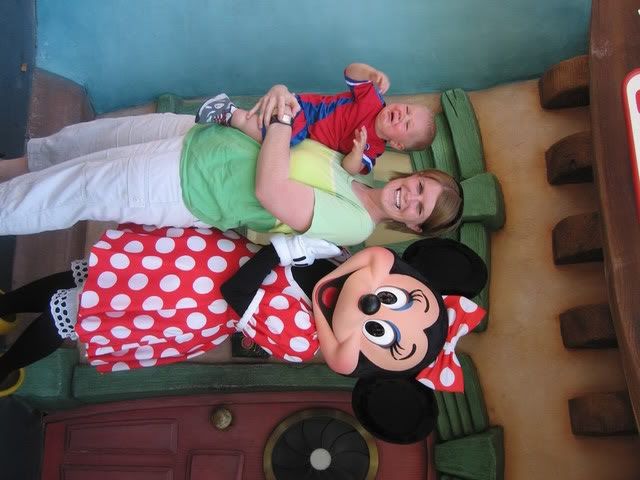 We tried again later with Goofy, but he still broke down in tears (yet he continued staring at him anyway...and crying....like he enjoyed being in pain or something). You could tell he was quite intrigued by them, but also afraid. He better get used to them...I'm sure he has many visits ahead of him in the years to come on Lund family vacations!
Here's the gang at Pooh corner...Henry just LOVES his cousins!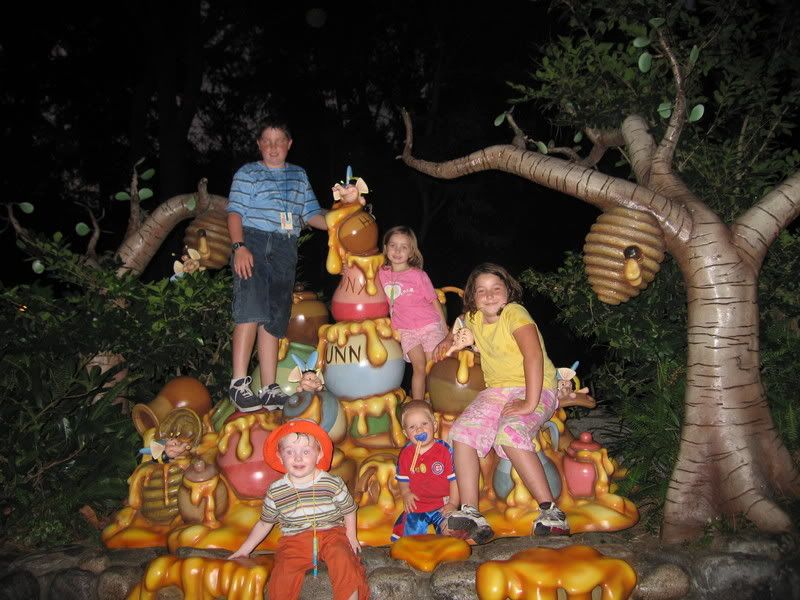 I couldn't NOT buy him his first pair of Mickey ears. Too bad he'd rather eat them than wear them.
We had a great time! Henry could ride a ton of the rides...his very favorite was the carousel. My favorite were the Dole whips....I want one now!
Thanks, Pecks! It was so nice to have some California family for a few days!