Henry played t-ball again this year.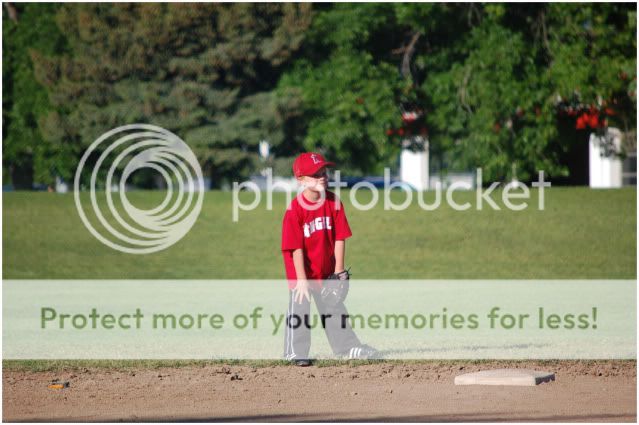 Same thing, different year.
But maybe a little more focus
and a few more friends on his Angels team.
It usually goes a little something like this.
He hits the tee...
His coach steps in to help him hit the ball...
And he's off to run the bases, even if he gets out (No outs and no keeping score)...
He pays little attention to what's going on...
And runs when someone yells "RUN"...
All the little Angels...
And just mine...
We've had a fun, wet season. I'll miss hanging out with friends
and relatives at the ballpark on Monday and Wednesday nights...
Until next year...