We had quite the adventurous Halloween night. Trick or treating was the main event, of course. It was hilarious to see Henry waddling along in his Nemo costume....his little bum in motion made his back fin wiggle! He is still no where near truly understanding what is going on and why we are going door to door asking for candy. At the first house his little friend rang the doorbell, a boy answered, and Henry walked right into their house....I think he thought we were just out visiting people. It would take him quite some time to pick which piece of candy he wanted, then he would leave the porch and want to open that piece immediately. He would yell out "Tweat" (trick or treat) after we already left the place. Maybe next year it will all come together.
Anyone home?...
His little legs (and fins) got tired pretty fast so he had to hitch a ride in our neighbor's wagon and then Aunt Janelle would carry him to the door. Once we returned back home he still wasn't done riding. He went up to each one of us and wanted to ride on our backs. Grandma Pond even gave him a ride!

We finished the night off with the Pond's traditional "Good Ole Chili" recipe in pumpkin bread bowls, homemade creamed corn, Jello Ghosts and Root Beer. Henry finished it off with sweet tarts and m&m's.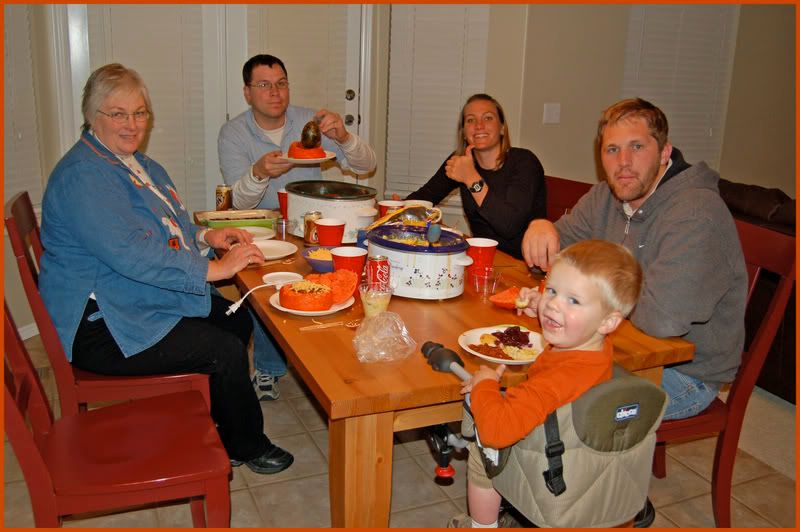 It was a fun-filled Halloween!