Henry loves planes, especially after his long rides on them these past few weeks, so we took him over to the Hill Air Force Base Aerospace Museum on Saturday. They were having Food for Life Day and you could tour the inside of the aircraft in exchange for a can of food. It's really neat to just look at them from the outside, but for Henry to be able to sit in them and push the buttons was a real bonus. The only problem was once he got in he didn't want to get out.
Do we have a future pilot?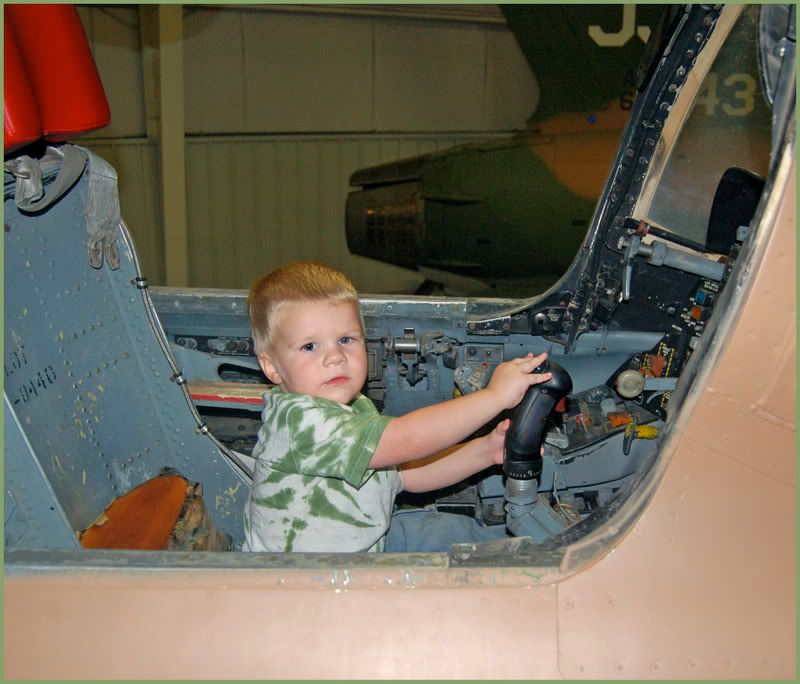 I think Preston loved it as much as Henry did.
Today while eating breakfast we heard one of the fighter jets fly over our house and Henry looked at me and exclaimed, "airplane. stop. in." He wanted the airplane to stop and pick him up so he could go for a ride in it. Keep dreamin', buddy!