We made our way to the good ole' Hogle Zoo yesterday. Henry is obsessed with animals (mostly dogs and birds), so it was a great day for him!
We started off watching the ducks. I think he thought this was what we came here for....he wanted to just stay standing on that fence and "talking" to the ducks all day. Little did he know there was much cooler stuff to be seen.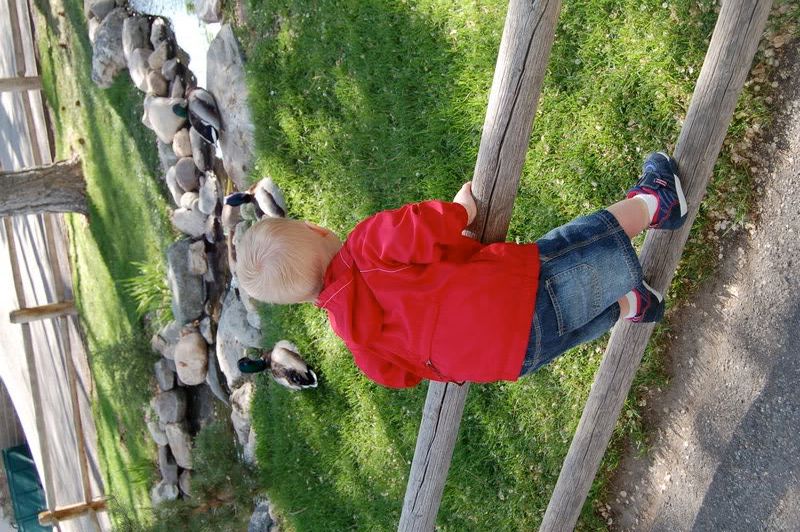 His favorite animal by far was the meerkat. He chased this thing back and forth in it's cage. It would run to one side of the glass, Henry would follow....it would run to the other side of the glass, Henry would follow....and this went on for 5 or so minutes. They do seem to be really cute animals (the meerkats, and Henry).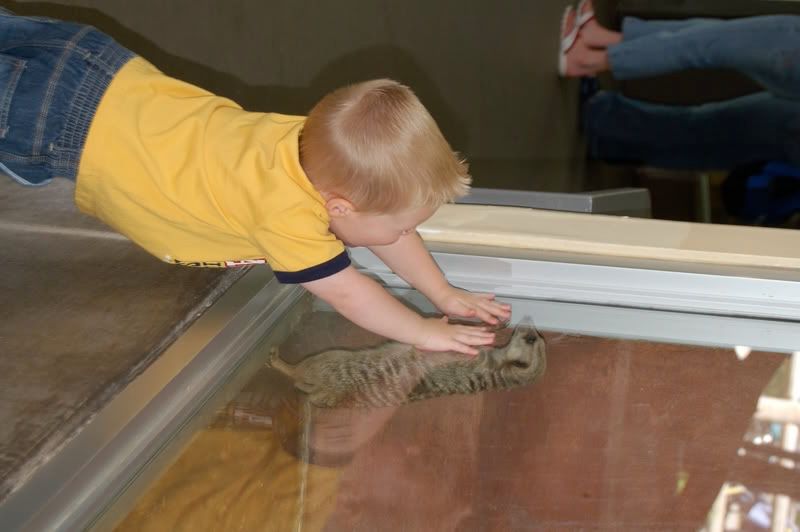 We ventured into this stinky indoor rainforest area. A duck just happened to be loose, so Henry chased it too. This took up another 5 or so minutes, watching him run after a waddling duck. Who knows what would have happened if he ever caught it?!
It was really hard to take Henry's picture with any of the big animals because I'd have to hold him up to see them. I couldn't get a great shot with him in one arm and my camera in the other. Plus, I'm no fan of just animal pictures. So even though we saw plenty of lions and tigers and bears (oh my!), they will not be pictured here. This is the best I could do...I trusted him alone with this big guy.
We went along with our neighbors, so Henry had his little friend Beckett to follow around....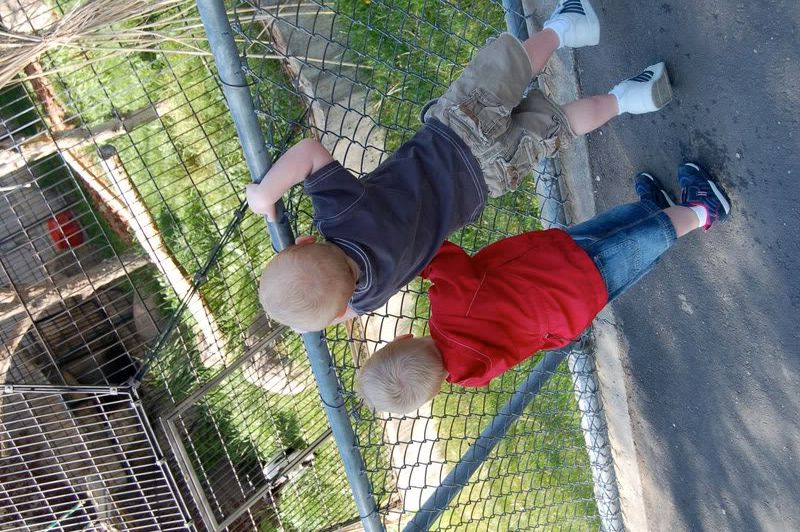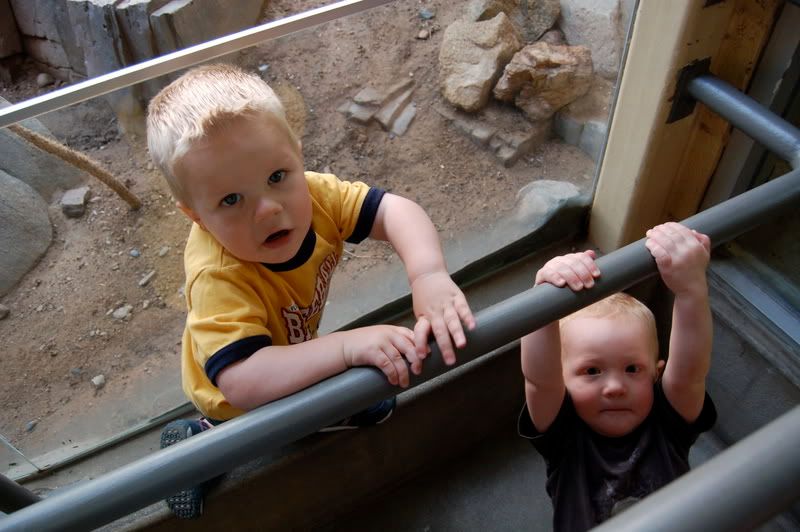 Oh, I almost forgot that Henry was OVERjoyed about the train! I didn't get any pictures but his face was priceless. He begged in line for "train train", and then sat on it like a big boy right by me on the bench. I think it made his day (as well as many other things).
We finished the zoo trip off with a visit to the playground. Henry spent most of his time on the bridge, and climbing up the stairs to go down the slide, but never actually went down the slide. My son is a scaredy-cat at going down a slide by himself!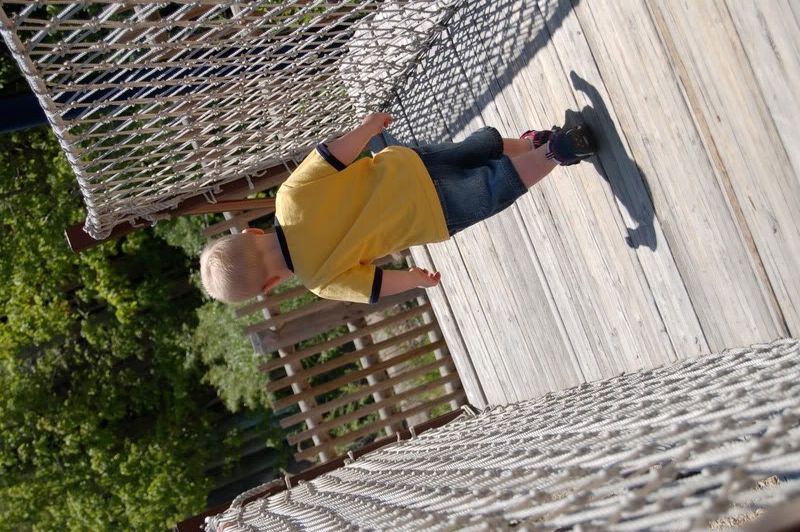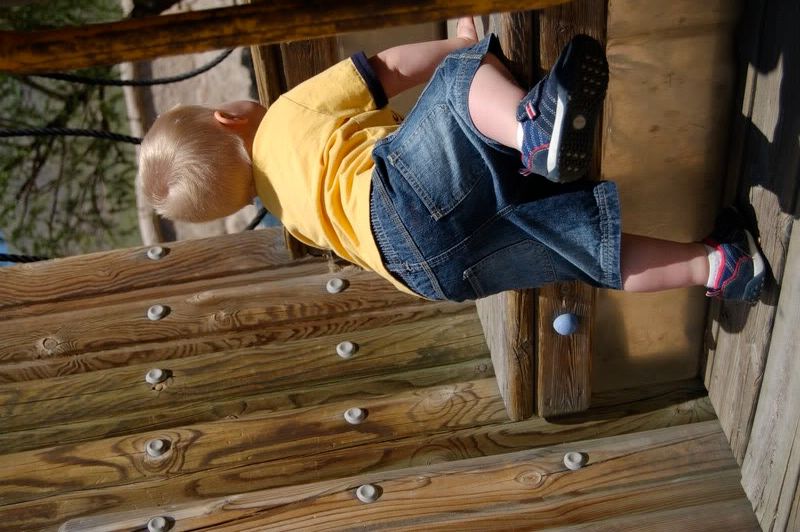 Overall, the day was a success! It was a beatiful day to spend outside and Henry really seemed to love the animals and running wild. Of course a day doesn't go by that we don't see a little bit of this....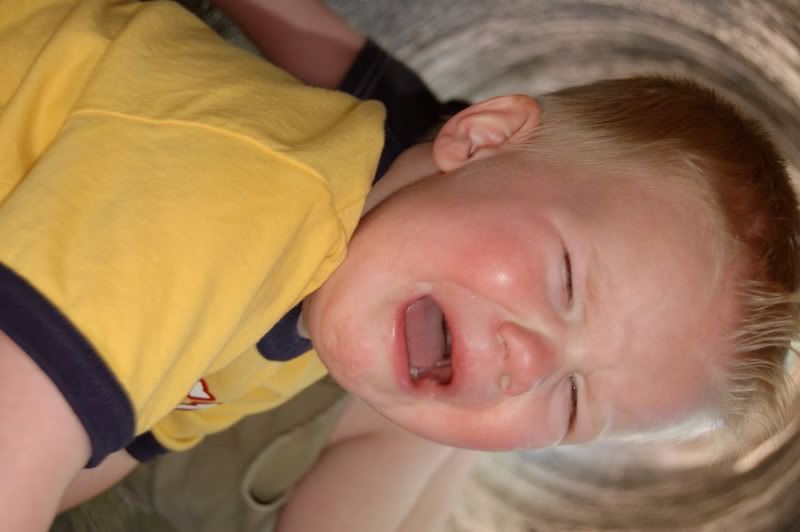 But isn't that still the sweetest face? A little lunch and nap fixed everything!