Henry has been calling out "tain" everytime we hear or see a train for months now. He loves to watch them. Well, today he got his first experience riding on a train. Thomas the Tank Engine came to the Heber Valley Railroad and we paid him a visit.
Henry's first glimpse at Thomas...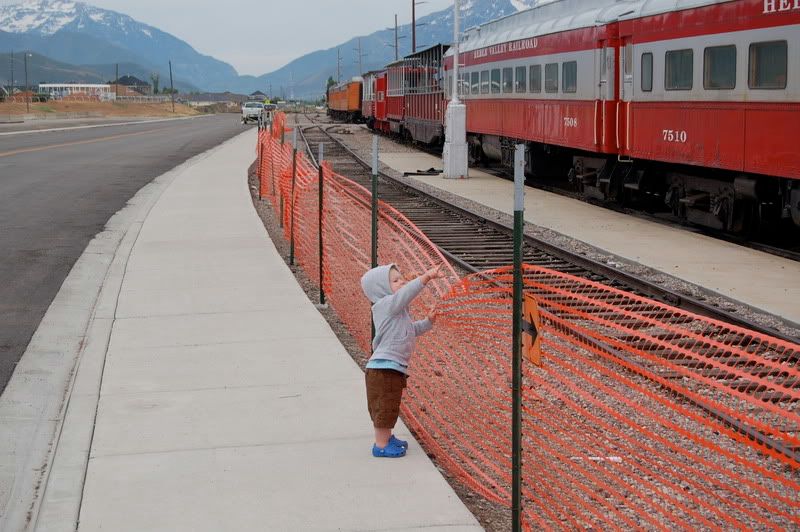 The gates didn't open for a half an hour after we got there, so Henry was "patiently" waiting to go play and ride...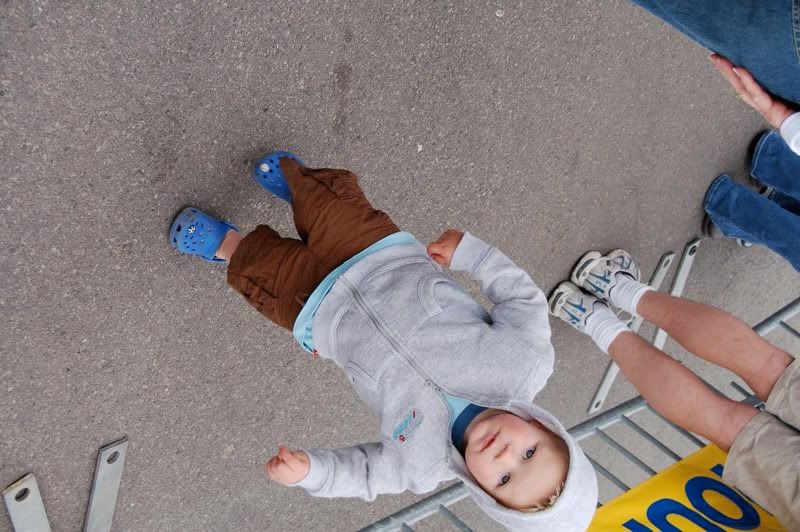 A family shot while waiting....
The Petting Zoo (Henry's favorite part)...
Henry excited about his "Henry" tattoo!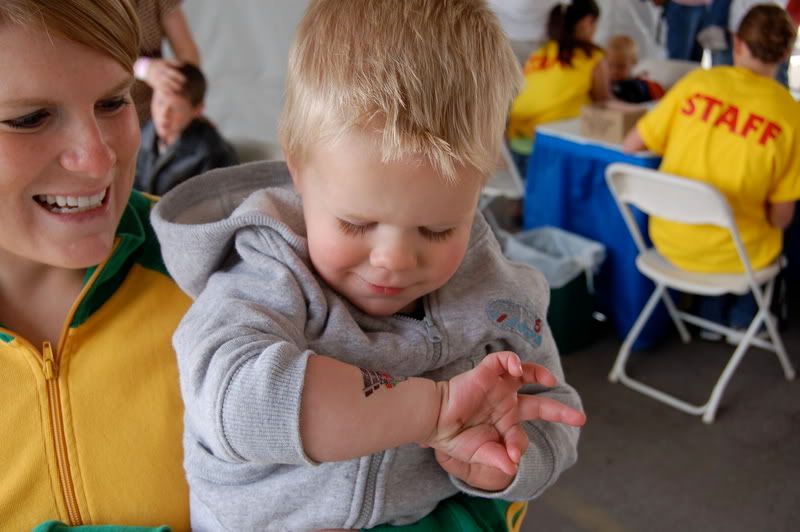 Me and Henry getting ready to board...
"All Aboard"....
Playing with the trains...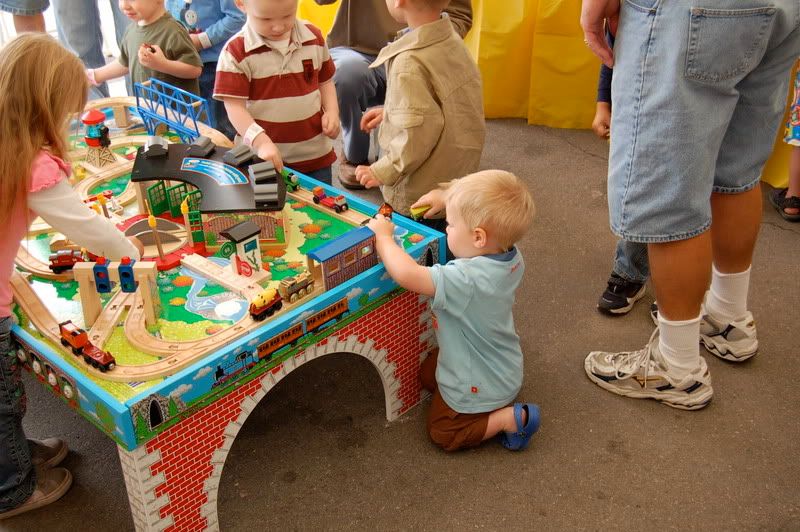 He cried when we left. He could have played with those trains all day long. Now I have a few ideas for his 2nd birthday in a few months!