Henry LOVES the pool (not just the toilet water, thank goodness)!
We went to our nephew Parker's 9th birthday pool party yesterday afternoon and Henry thoroughly enjoyed the water! We had taken him a few times last summer at our apartment pool, but he's grown up so much in the meantime that you could tell that a year made a big difference!
This is Henry's, "There it is, Mom!" point when he first saw the pool...
"Can I get in?" (of course he didn't ask this about the toilet!!!)...
He saw the fountain, but wasn't sure if he should go for it....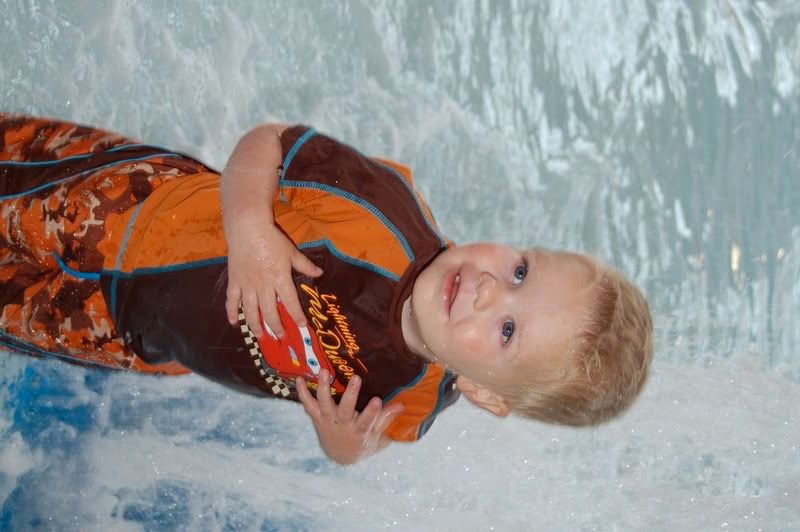 He went for it...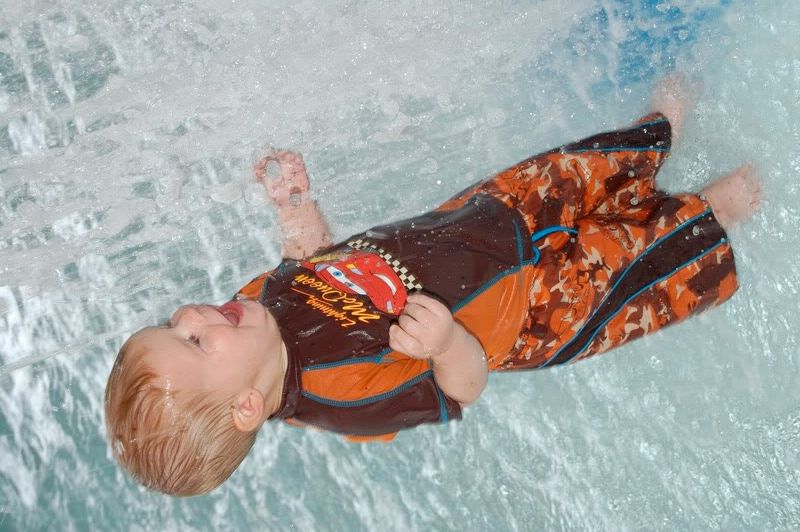 One of his favorite things was the slide....you slide right into the water! His Aunt Nicholeen helped him. The funny thing is he's afraid of the regular ole' slides at the playground, but couldn't get enough of this one (maybe it was the soft landing?).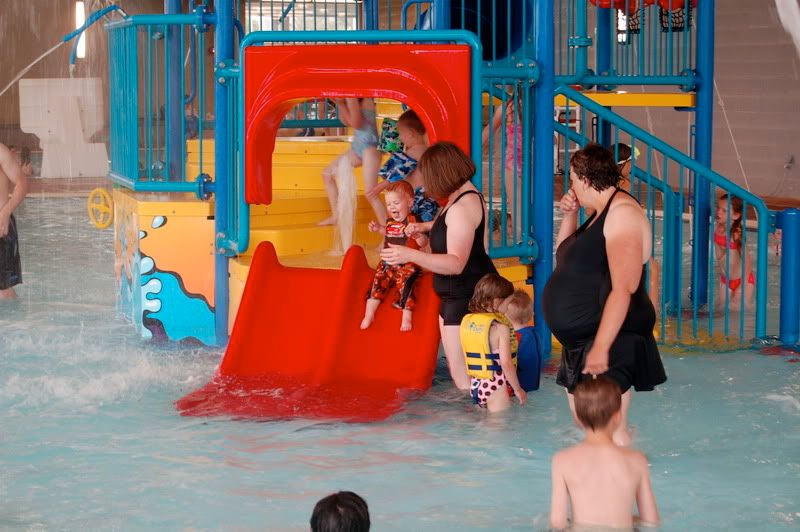 Our wet boy...
Preston, Paije and Abbie took Henry on the lazy river. He would get so excited for the waterfall part....
Apparently Henry wasn't the only Pond who enjoyed swimming....