Okay, so i can't really call it the best race since it's the first race i've ever ran in, but it was wonderful none the less! My
"breast friend"
Pam and i ran in the
"race for the cure"
yesterday to raise money for breast cancer research. I am so NOT a runner. I'm not in shape, my lungs are weak, and i get bored every time i attempt it....BUT, I decided it was for a good cause....a good cause for cancer research and a good cause to get my bum movin'! Plus, I had Pam to be my motivator.
Preston and Henry came along to be our cheerleaders and photographers....here they are shoulder-ridin' it (don't you love that face grab?)...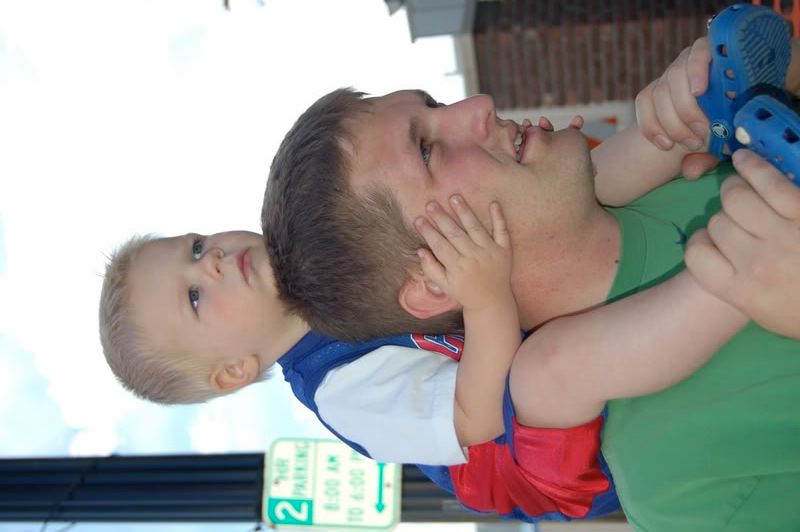 No one loves pictures of them running (at least no one I know anyway or they are embarassed to admit it), so it probably doesn't need to be said that these will NOT be framed. Here are a few of us in action....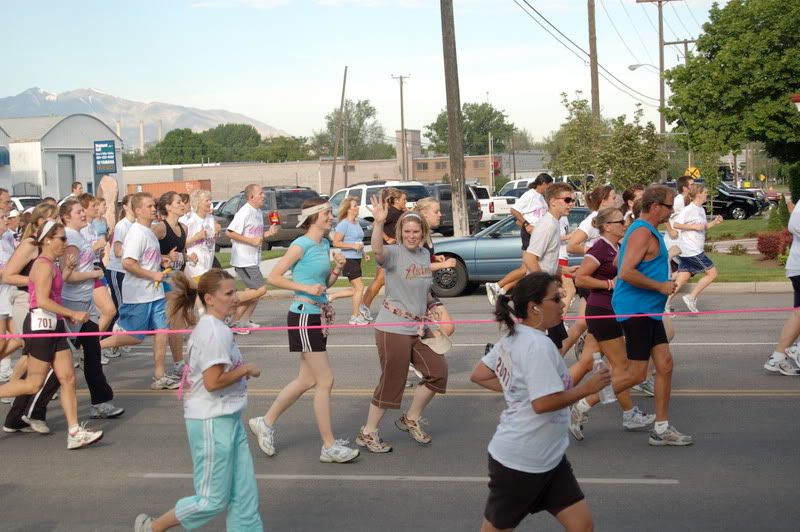 This one shows us reacting to Henry finally catching a glimpse of us running....the first time we ran by he couldn't find us in the group. Once he saw us he immediately started running for us (it was so sweet and so sad at the same time...since he never caught us).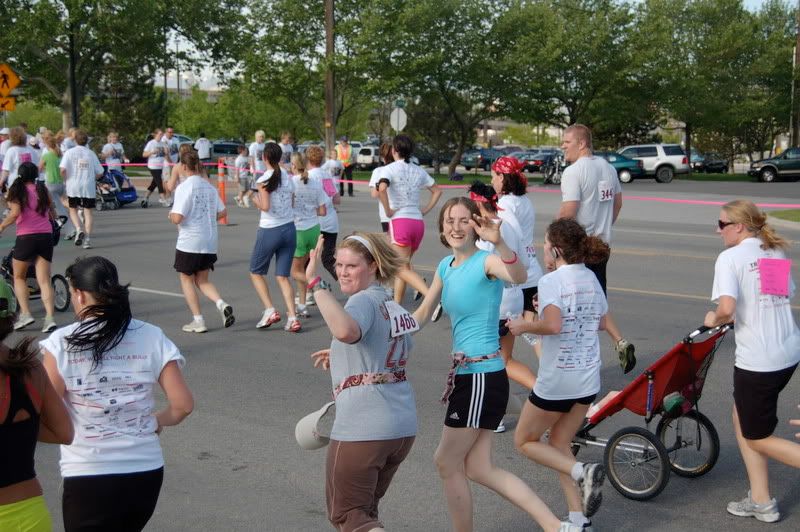 Preston said he loved all of the action. There were 16,000 runners!!!!! Here he is looking for us in the crowd....
Pam, Preston, and I all got a good laugh of how it's okay to be demeaning of breasts for a day. There were shirts all over that read "I love hoo-has"...."I run for tatas"..."Will work for boobs".....and so on...I think you get the picture. On any other day it wouldn't be okay to wear a shirt around like that. We also wanted to shed a tear for the many shirts that read "Running in memory of ______". It's so, so sad. But then you see shirts that say, "Running in celebration of _______" and realize that many people do fight and survive breast cancer. It was a memorable day for me...I was happy to be a part of such a great cause. Pam and I decided this will be a yearly tradition for us. We just hope that next year we see more "Running in celebration of _______" shirts!