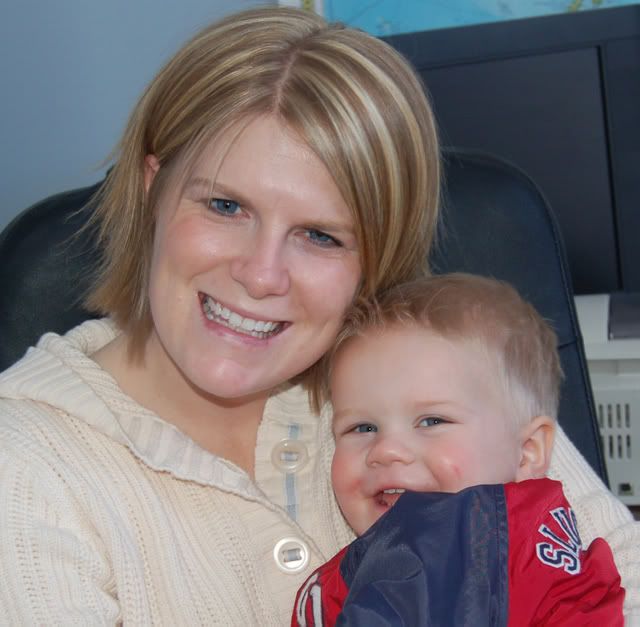 I have been a loyal fan of one hair stylist for 8 years now!!! Well, ever since we moved way north and she lives way south, I decided I better try someone else. I was SO scared, but I love the results. It was half the price of my usual cut and color, and I only drove 5 minutes! I think I'm officially converted. I felt bad for a little while, but you gotta do what you gotta do for the sake of time and money.
Oh, and I swore I was going with my natural color for the rest of my life about a year ago, but then a few gray hairs crept into the picture. Preston claims I'm "covering up my wisdom". I felt more like I was covering up my fear of getting old.
After not getting a haircut for over 6 months, this is feeling pretty good! Henry didn't notice my "new 'do"....he was just happy I was home!