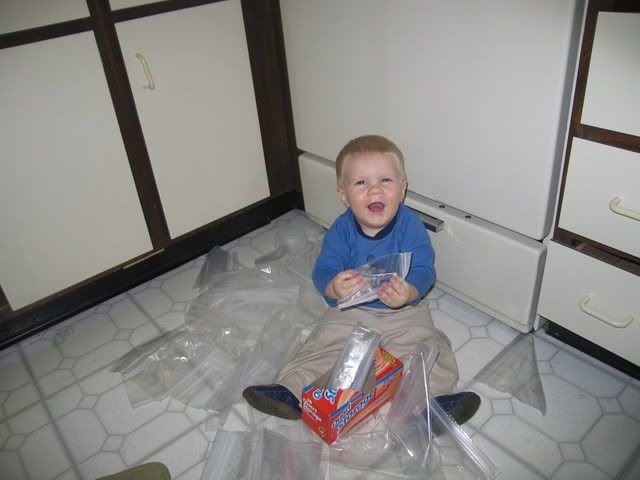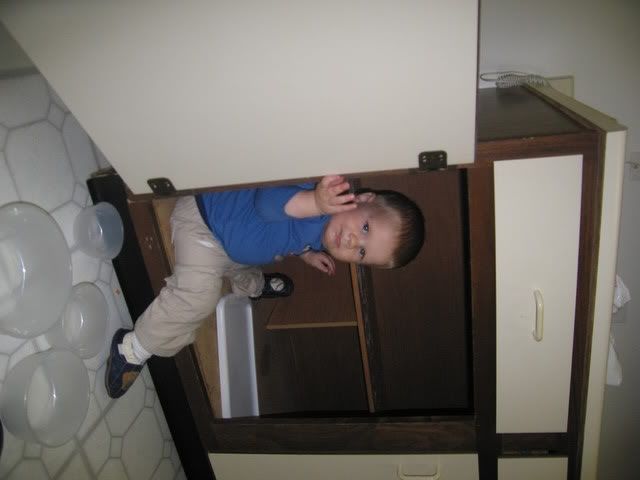 Henry is all over the place these days. It's so nice on one hand because he's getting to be so independent and just leisurely entertains himself, but on the other hand he gets into everything. The plug-ins have become a toy....The door stoppers have become a toy....The TV buttons have become a toy...The tupperware has become a toy...AND the ziploc baggies have become a toy.
Every stage brings new delights and new struggles. The "no" word has become a joke around here...everytime we say it, he laughs. I better get that Supernanny book out because I'm thinkin' he's going to be needing that naughty step pretty soon!
Speaking of plug-ins...I HIGHLY suggest the fall
apple scent
from Bath & Body Works. It is DELICIOUS! It makes me feel quite festive.
Off to stop the destruction...