We had a baseball party for Henry at the park the day after his birthday. It was so much fun to be back in Utah and to have all of our friends and family in one place! Plus, the weather was perfect! There were so many little ones running around...Henry sure has a cute group of friends and cousins!
Here's the kiddos enjoying the lawn of baseball beachballs...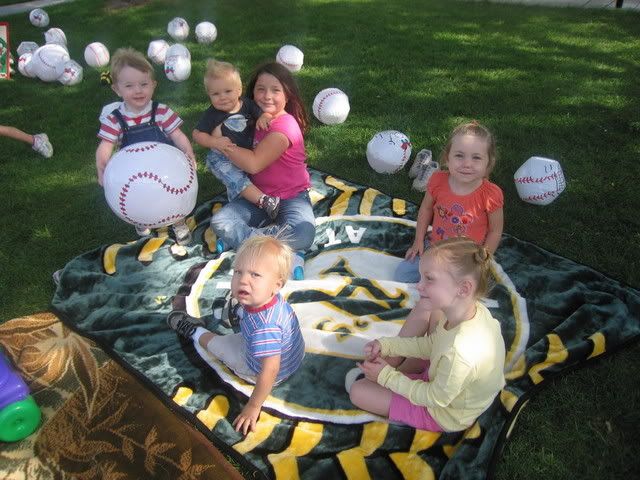 Here's the birthday boy, stuffin' cake in his face!
"YEAH! I ate it ALL gone!"
Henry with his stash of gifts....he was spoiled by all of his friends!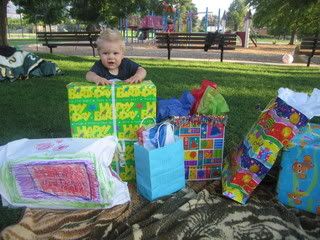 Thanks to everyone that came! We had a great time and can't wait to get together again!